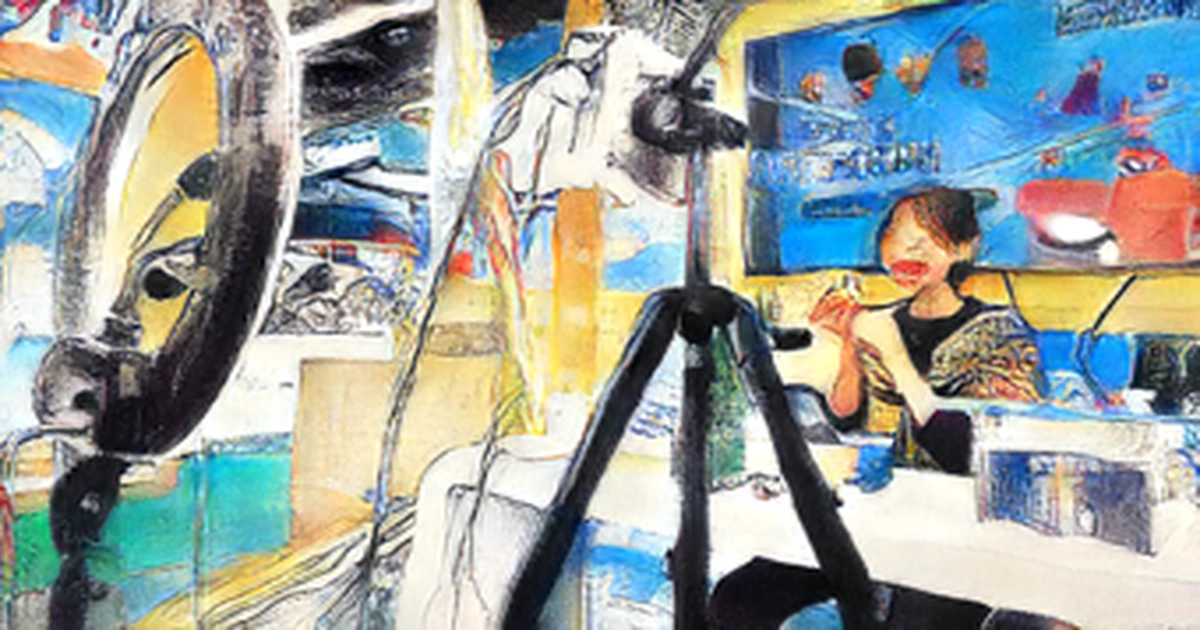 A livestreamer at the booth of Amazon during an expo in Shanghai. CHEN BIN Livestreaming is being mooted as one of the potential solutions for the shortage of job opportunities, especially for young college graduates, as the sector continues to evolve and grow as a result of new trends created by the Pandemic.
One of the most successful examples is New Oriental, an extracurricular education provider that was caught in the crosshairs when the central government introduced a double reduction policy in order to reduce the extra burdens placed on primary and middle school students last year.
The company has started to recoup some of its losses by moving to livestreaming and selling products like agricultural produce online. One of its former English teachers-turned-livestream hosts started to teach English phrases while selling products, and the livestreams went viral.
Dongfang Zhenxuan, or Oriental Select, has attracted millions of views and made billions in sales.
The latest figures from Huitun, a third-party data analysis platform, show that Oriental Select's total sales revenue was 2 billion yuan $284 million with daily sales revenue exceeding 22 million yuan at the end of August.
In late August, New Oriental launched a recruitment campaign inviting the company's former teachers and staff to join Oriental Select as livestream hosts or production staff.
It is a demonstration of the ever changing nature of employment, as just a few years ago the job of livestream host didn't exist. It is an opportunity that people, especially the young, have welcomed with open arms.
Yan Zaifang, a 21-year-old from Yunnan province, said he loves being a livestreamer and I hope to get another opportunity someday.
Yan, who is now a real estate agent, worked in Beijing as a livestreamer in the year 2019. The livestreamers who were eloquent and able to deal with whatever issues they faced during livestreams were my idols. I expected the job to be challenging, so why not give it a try while I am still young? Yan said that the job was not easy in the beginning, but he did get a sense of achievement when viewers placed orders online.
The industry is promising and is growing to be one of the main shopping methods. Due to the Pandemic, many brick- and mortar shops are going online, he said.
Yan is not alone. College graduates have shown a preference for livestreamers, as well as other young people.
A report by MyCOS, an education consulting and research institute in Beijing, shows that 4.2 percent of the college students who graduated in 2021 took flexible jobs, 30 percent of which are livestreamers or in new media.
Another report from the recruitment platform Zhaopin points out the industry's boom. The number of job seekers increased by 46.7 percent in the third quarter of 2021, while the number of college graduates who expressed an interest in working in livestreaming increased by nearly 70 percent in the same period.
There are 583,000 companies with livestreaming businesses in China, according to figures from Tianyancha, a corporate information provider. In the past year, 54.7 percent of them have been set up.