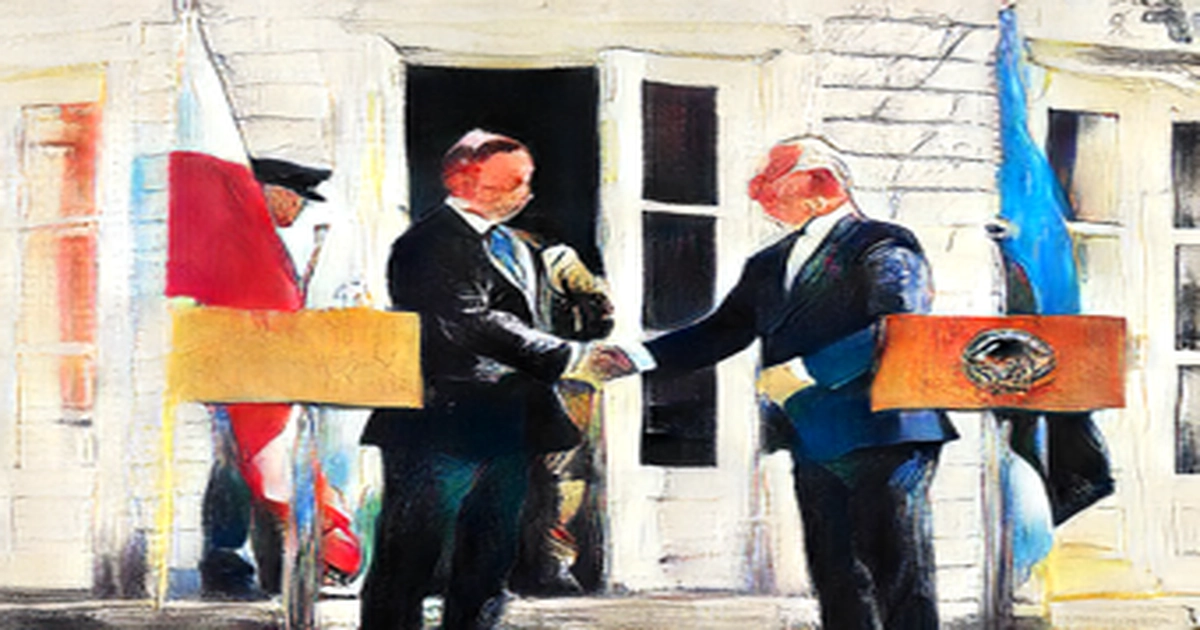 Polish President Andrzej Duda said after meeting with his Estonian counterpart that Poland and Estonia have various painful means at their disposal to show Russia does not govern the world.
We can organise help today. We can discuss sanctions with our allies and colleagues. He said that we can use various modern solutions that are painful for Russia, which will show Russia that it does not and will not rule the world, our world.
President Karis PAP and I are looking at Ukraine. Irpin and Bucha are very closely associated - not only in Kyiv, but also in Irpin and Bucha. We have no doubt that we must help Ukrainians defend themselves. Duda said we try to act wherever possible.
Karis said that he and Duda had talked about further support for Ukraine, which must be our daily concern and also talked about how to make sure that the price of this invasion will be even greater for Russia. He said that Ukrainians and Ukraine's suffering weighs on President Vladimir Putin, who must pay for it. The Estonian president said that whereas by its aggression against Ukraine Russia's intention was to weaken the European Union and Nato, it achieved the opposite and the EU and Nato are more united and stronger than ever before. The war started by the Kremlin in the heart of Europe brings Finland and probably Sweden to Nato, which means that the Baltic Sea will be Nato's internal sea, which makes our security stronger, Karis added.
The two presidents talked about building alternative sources of energy for Poland, Estonia and neighbouring countries, according to Duda.
We talked about this because we hope for Nato's enlargement with neighbours from Finland and we hope to see Sweden in the short term, Duda said.