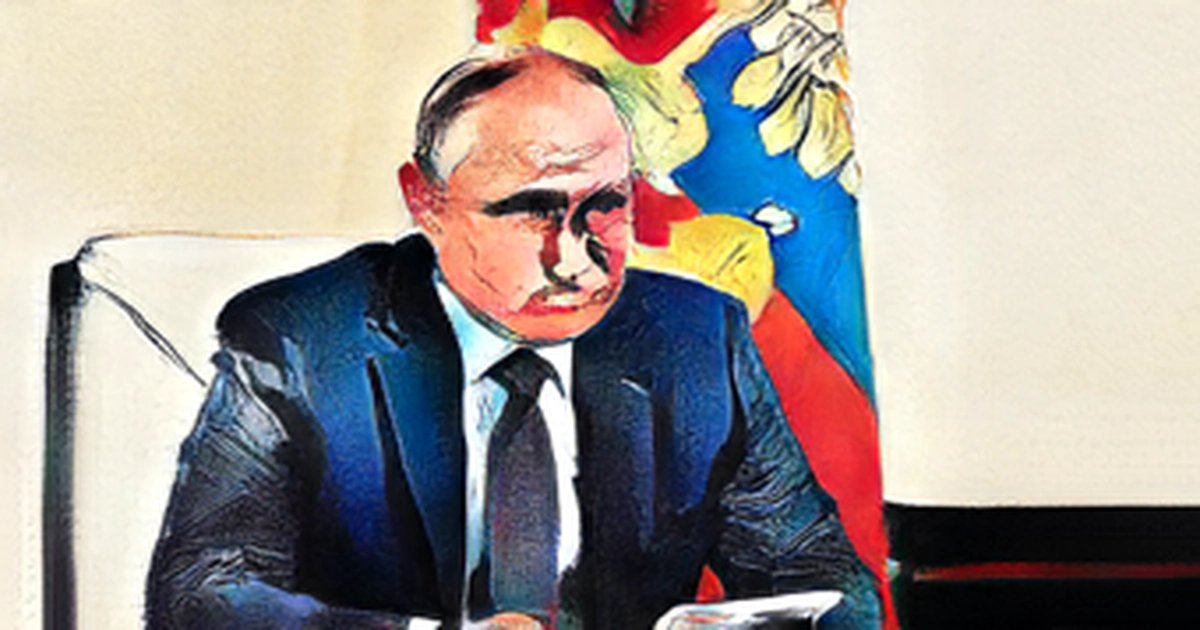 On April 14, 2022, Russian President Vladimir Putin chairs a meeting on the situation in the Novo-Ogaryovo state residence outside Moscow. MIKHAIL KILMENTYEV SPUTNIK AFP MOSCOW Russian President Vladimir Putin underscored the importance of diversifying energy exports as supplies in the western direction will be reduced in the foreseeable future.
Putin said at a government meeting on the current situation in Russia's oil and gas sector that it is important to consolidate the trend of recent years: step by step, reorient our exports to the fast-growing markets of the south and east.
He said that it is necessary to identify key infrastructure facilities and begin their construction in the near future.
Putin said price reductions are possible in order to stimulate domestic demand, so he ordered to increase supplies of energy to Russian consumers.
He also instructed the government to increase the development of deep processing of oil and gas as soon as possible.
Russia has demanded unfriendly countries buy its natural gas with rubles, but many of them have expressed opposition.
At the government meeting, Putin said there are failures in the payments for Russian energy, and banks from the most unfriendly countries are delaying the transfer of payments.
ADALBERTO ROQUE Russia on Thursday said that the flagship of its Black Sea Fleet, the Moskva missile cruiser, sank in stormy waters when it was towed to a port after having been damaged in a blast.
Moskva lost its stability due to the damage to the hull caused by explosions of ammunition onboard, according to the Russian Defense Ministry. Its crew members had been evacuated to other ships due to the damage to the hull.
ALSO READ: Russia destroys foreign supplies of missile systems in Ukraine
Moskva was seriously damaged by the detonation of ammunition on board as a result of a fire, but it remained afloat after there were no open flames, the ministry said earlier in the day.
On Wednesday, Maksim Marchenko, the governor of Ukraine's Odessa region, said that Ukraine's border guards on Snake Island used Neptune anti-ship cruise missiles to cause very serious damage to cruiser Moskva.