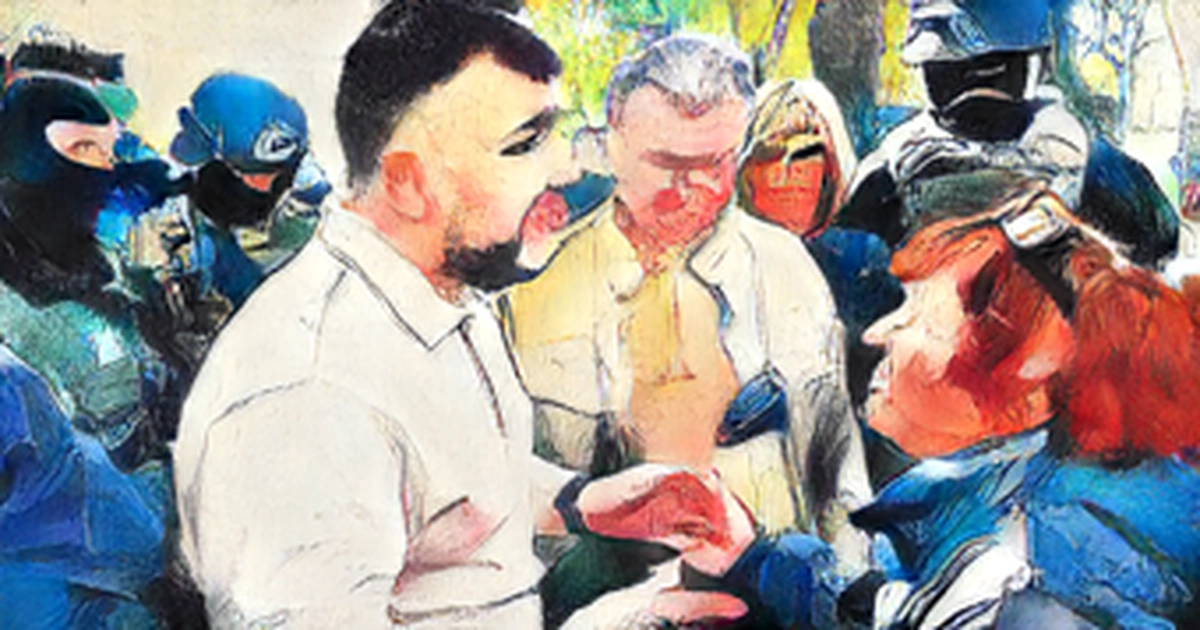 The head of the self-proclaimed Donetsk People's Republic, Denis Pushilin, left, is a member of the Russian military and newly elected mayor of Mariupol, Konstantin Ivashchenko, speaking with a resident of Mariupol last week.
A senior American diplomat said on Monday that Russia appears to be preparing to annex two regions in eastern Ukraine and possibly a third in the country s south, citing highly credible reports of Moscow's plans. Michael Carpenter, the American ambassador to the Organization for Security and Cooperation in Europe, said that the Kremlin would likely stage sham elections in the Russian-backed separatist territories of Donetsk and Luhansk in mid-May to seize control of both. The ambassador would not say anything about the origin of these reports or how he could make such a prediction. He said that a similar referendum could be held in Kherson, southern Ukraine. The Russian language is dominant in all three areas.
Carpenter told reporters at the State Department on Monday that this is straight out of the Kremlin's playbook. He said it was not certain that Russia would eventually annex any of the regions, much less be successful in doing so, but that this is the planning we are seeing. President Vladimir V. Putin of Russia recognized the independence of the so-called Donetsk People's Republic and Luhansk People's Republic a few days before Russia's invasion of Ukraine began in late February. Moscow-backed separatists in the regions have been fighting Ukrainian forces since 2014. In 2014, Putin annexed the Crimean Peninsula just hours after 97 percent of voters approved seceding from Ukraine in a referendum. The vote was criticized as fraudulent, and much of the world has refused to recognize Crimea as part of the Russian Federation. Carpenter said it was possible that Russia's leaders would try to take over other parts of Ukraine by imposing puppets and proxies in local governments and forcing out democratically elected officials. He said this had appeared to be Moscow's initial aim in Kyiv - a plan that included the installation of a new constitution in Ukraine, but Russian forces had to drop back to the country s east and south after they were unable to take the capital.
He said Moscow appeared intent on imposing its school curriculum, currency and local leadership in areas where Russian forces are suspected of abducting political opponents, educators and journalists, and cutting off internet services to isolate residents from independent sources of information. Carpenter acknowledged that there was little that the O.S. He said that Russia could be stopped, although he cited efforts by the West and other international allies to hammer Moscow with economic sanctions and diplomatic isolation. He said the organization was working to distribute humanitarian aid to Ukrainian people who have been wounded in the war or forced from their homes since Russia invaded, and was helping to document war crimes and other human rights abuses for future prosecutions. Part of what we are trying to do is expose Russia's intentions, he said, adding that unfortunately we have been more right than wrong in exposing what we believe may be coming next.