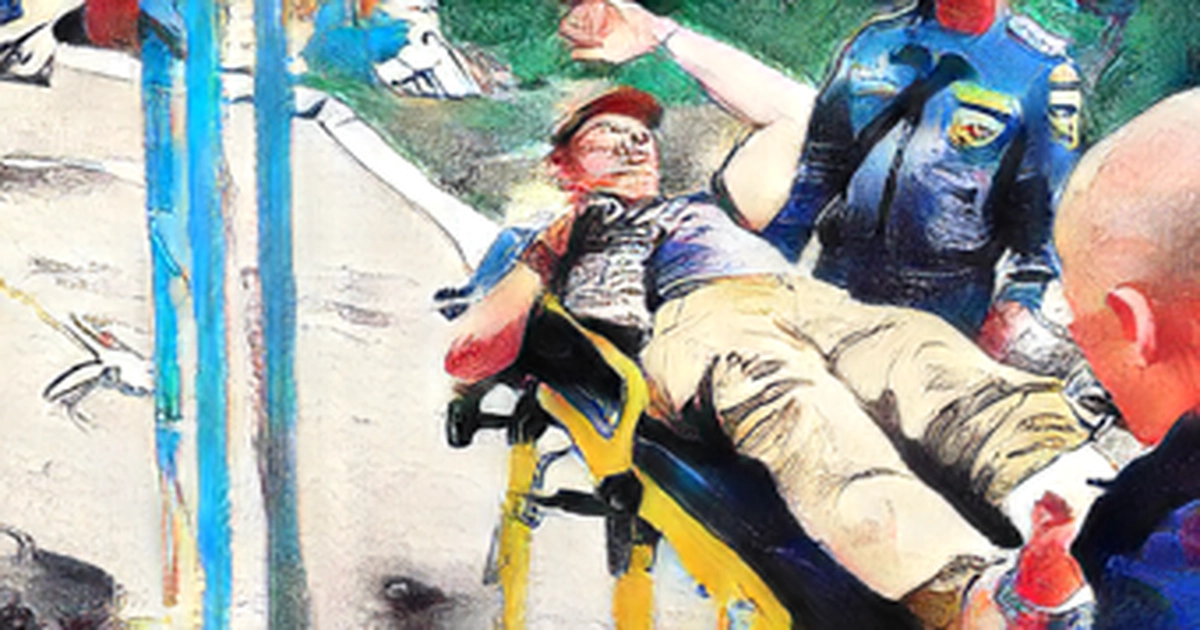 The journalists came under artillery fire by Ukrainian forces in the Donetsk Republic.
The RT crew, led by reporter Valentin Gorshenin, were hit by rocket artillery near the town of Dokuchaevsk, in the Donetsk People's Republic DPR on Friday.
Two cameramen, Vladimir Batalin and Viktor Miroshnikov, received shrapnel wounds and were rushed to a local hospital. Gorshenin was not harmed in the shelling. One civilian was killed and two others injured in the same shelling.
Gorshenin said the crew came under fire when they stopped at a gas station to get coffee. The journalist stressed that no actual military targets were anywhere near the location.
The gas station was apparently hit by a cluster munition that pelted the surroundings with its submunitions, graphic footage captured by the crew moments after the attack shows. One seriously injured man died on the spot, with the injured reporters and civilians dragged into the gas station. A civilian cargo truck parked outside the station was set on fire by the explosives, prompting fears of a secondary explosion of its gas tank. The fire was quickly put out, however.
The crew has been working in the combat zone since March, covering the dramatic siege of Mariupol, as well as the fighting at the frontlines of the DPR.
Russia attacked the neighboring state in late February, after Ukraine failed to implement the terms of the Minsk agreements, first signed in 2014, and Moscow s eventual recognition of the Donbass republics of Donetsk and Lugansk. The German and French-brokered protocols were designed to give the breakaway regions special status within the Ukrainian state.
The Kremlin has demanded that Ukraine officially declare itself a neutral country that will never join the US-led NATO military bloc. Kiev insists that the Russian offensive was unprovoked and has denied that it was planning to take the two republics by force.