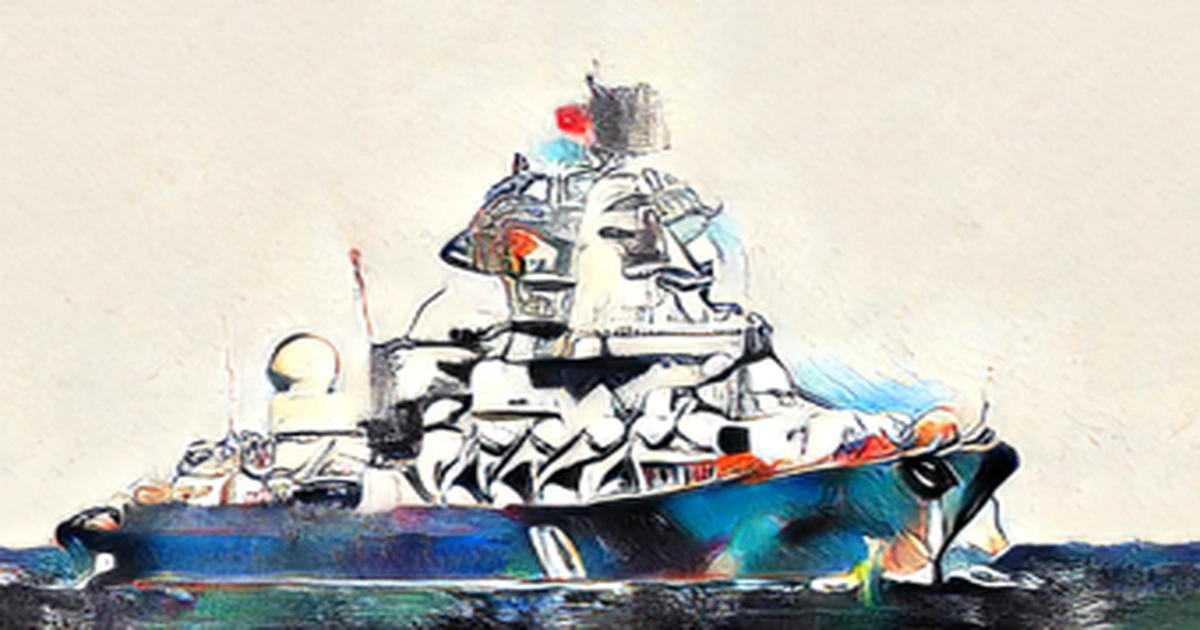 There were conflicting reports about the number of sailors who perished along with the warship, though Russia acknowledged the sinking of the Black Sea Fleet flagship Moskva. A sailor who was on board the ship when it sank has posted on social media about his rebirth, adding to the discrepancies.
Russian soldier Gleb Lemeshchenko took to Russian social media platform VKontakte and shared how he managed to survive the attack when his colleague died, according to Radio Svoboda, the Russian language website of Radio Free Europe.
April 13, 2022, is the death of Moskva, the second birthday of the missile cruiser. My friend Leonid Savin died on that date, Lemeshchenko wrote on his VKontakte page. The post caught the attention of Savin's relatives who still are clueless about his whereabouts.
Savin's brother immediately got in touch with Lemeshchenko to find out the details surrounding his brother's disappearance, according to Radio Svoboda. Lemeshchenko is said to have refused to reveal any information, claiming that he was a military man and the country said to be silent. The father of another missing sailor Yegor Shkrebets heard about the post and contacted the serviceman. The report said that Lemeshchenko refused to reveal anything before blocking the account of Shkrebets' relatives. Shkrebets was a cook aboard Moskva when it was reported to have been struck. His father was later told by naval officers that his son was not dead but missing. Russia had just announced after a week of the ship's sinking that one serviceman died and more than two dozen others were missing. After a lot of pressure from families who started a desperate search for their loved ones, they said they had served the ship. More relatives came forward challenging Russia's initial statement that the entire crew was evacuated.
Recently, there were reports about a mother who went on record saying she was misled by the Defense Department, who informed her that her son was safe. But Grudinina was already informed by Moskva's deputy commander that her son Sergei, a 21-year-old sailor, had gone missing. Since the ship sank, the family had not heard from Sergei and has not received any updates from the military since.
Soon after, the Russian Defense Ministry published a video showing the meeting of Admiral Nikolai Yevmenov, Commander-in-Chief of the Russian Navy, with the surviving crew members of Moskva.