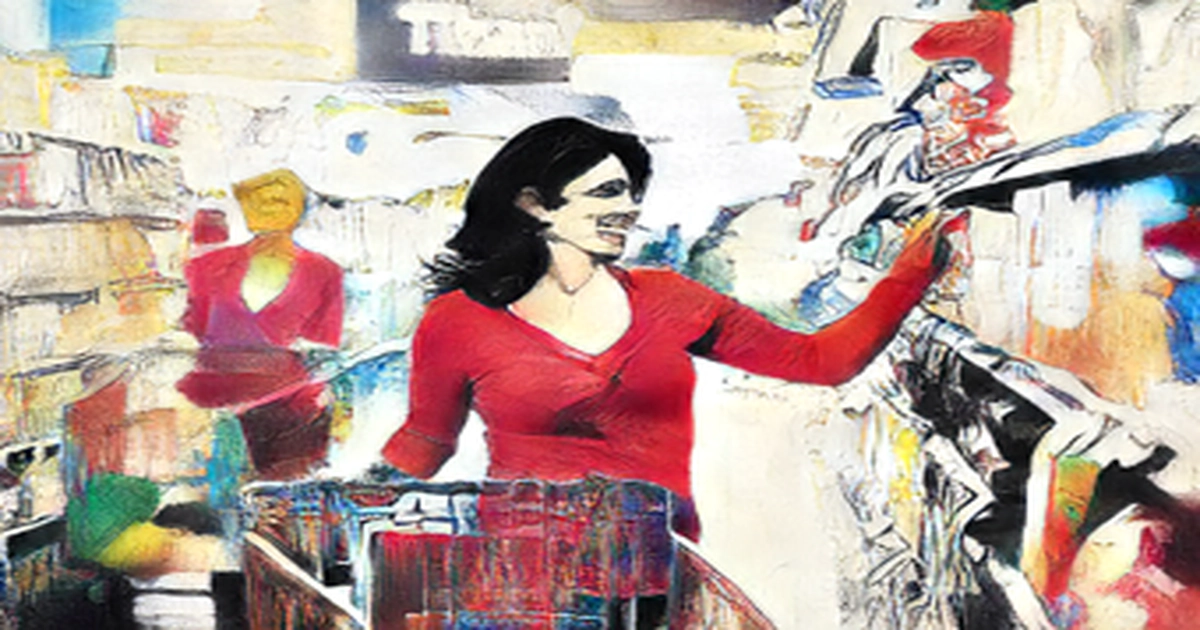 The UK shoppers cut back on food spending last month, adding to concerns that the economy is heading for an inflation-induced recession later this year.
Retail sales fell by 0.5 per cent between April and May and by 0.7 per cent when fuel is excluded, according to data from the Office for National Statistics ONS Sales dropped by 2.8 per cent compared to the same month last year.
The ONS revised down April's increase in spending from 1.4 per cent to 0.4 per cent, pointing out a cutback from shoppers in the face of biting food and energy price inflation.
The biggest drop in spending was on food in May, when supermarket sales dropped by 1.6 per cent. The rise in energy costs, global grain shortages and supply chain disruptions have led to higher grocery prices. Spending on household goods dropped sharply but non-food retail sales stayed flat on the month and clothing sales grew by 2.2 per cent.
Retail sales have fallen as consumer sentiment has hit its lowest on record, with households struggling to cope with inflation at a 40 year high and falling real incomes. Economists believe that the economy will have contracted in the second quarter, leading to a potential recession in the second half of the year.
In May, inflation hit 9.1 per cent and is on course to reach double digits this autumn. Pay growth has lagged behind rising prices and has led to demands for higher public sector wages.
Retail sales have declined 1.3 per cent in the past three months and have fallen steadily since last summer when many lockdown restrictions were partially lifted.
Heather Bovill, deputy director for surveys at the ONS, said that the cost of living crisis was eating into household budgets. She said that customers were spending less on their food shop because of the rising cost of living, as a result of feedback from supermarkets.
She added that there was a consumer reluctance to spend due to affordability worries and higher prices. The proportion of online sales fell back in May, but are still higher than before the epidemic. Lynda Petherick, retail lead at Accenture, said today s slight drop in sales won't surprise a sector struggling with rising costs, as well as pressure to keep prices low for struggling households.
Inflation is an issue for retail businesses, who are having to grapple with growing supply chain costs, as well as keeping their stores afloat and staff well compensated. Many consumers don't have excess money to spend on discretionary items because of rising costs for staple goods.