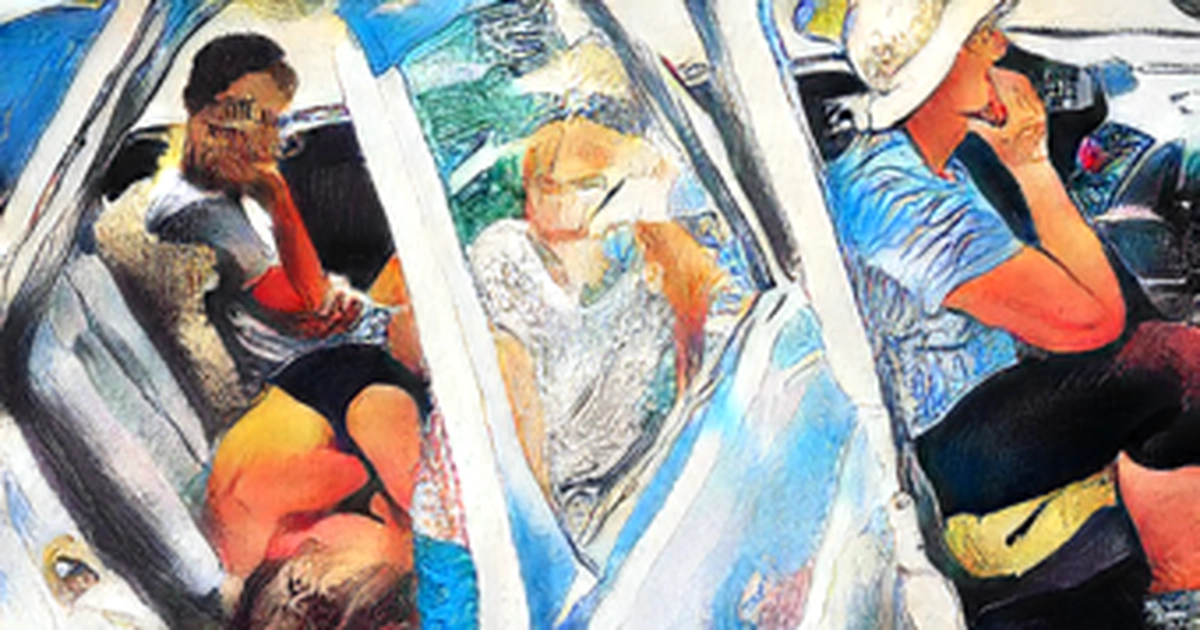 A Ukrainian family joined a convoy of civilians fleeing the area Sunday as fighting raged around a nuclear plant.
Drivers from Russian occupied territories travel in long convoy on their way to Zaporizhzhia on Sunday. David Guttenfelder, for The New York Times, arrived at a transit center for displaced people in Zaporizhzhia on Sunday. ZAPORIZHZHIA, Ukraine — The main front in Russia's military onslaught on Ukraine appears to have shifted dangerously to the south of the country, risking a catastrophe at Europe's largest nuclear power plant and setting up a possible make-or-break struggle for an important regional capital seized by Russia at the beginning of its invasion. The war has entered a new and, each side hopes, decisive phase, beginning with a northern focus on Kyiv and then turning into a brutal slugfest in the east involving months of artillery duels that cost thousands of lives on both sides. With fighting raging around the Zaporizhzhia nuclear station and Russian-occupied city of Kherson, about 60 miles south of the Dnipro River, the south is where Russia and Ukraine are focusing their firepower and their hopes of avoiding a stalemate that could drag on for years.
Russia used territory around the nuclear power station, which it seized from Ukraine in March, as a staging ground for attacks on Ukrainian positions over the weekend. Local officials said it unleashed a barrage of howitzer fire on the nearby Ukrainian-held town of Nikopol.
The intensifying battles around the power plant -- the first active nuclear plant in a combat zone -- have sent residents in the area fleeing and alarming of a radiation risk far beyond Ukraine. Russian forces in Kherson are facing encirclement by the Ukrainian military at the same time. The precarious position of Russian troops, who were largely cut off from their main source of supplies after Ukraine wrecked the last of four bridges across the Dnipro, has led to speculation about their fate. Reports on Saturday said Russian commanders had already retreated from the city. A regional legislator, Serhiy Khlan, told Ukrainian television on Sunday that Russia was moving its Kherson command center across the Dnipro to more secure territory on the eastern bank. Senior Ukrainian military sources said they had seen no evidence that Russian commanders were retreating. Analysts warned that Ukrainian politicians have an interest in exaggerating Russia's troubles to rally morale and demoralize Russian troops.
Russian forces in Kherson are facing difficulties now that their supply lines have been compromised. But Mr. Khlan said the only way they could reach territory securely held by Russia on the east side of the Dnipro was to use pontoon bridges or to cross by foot across badly damaged bridges.