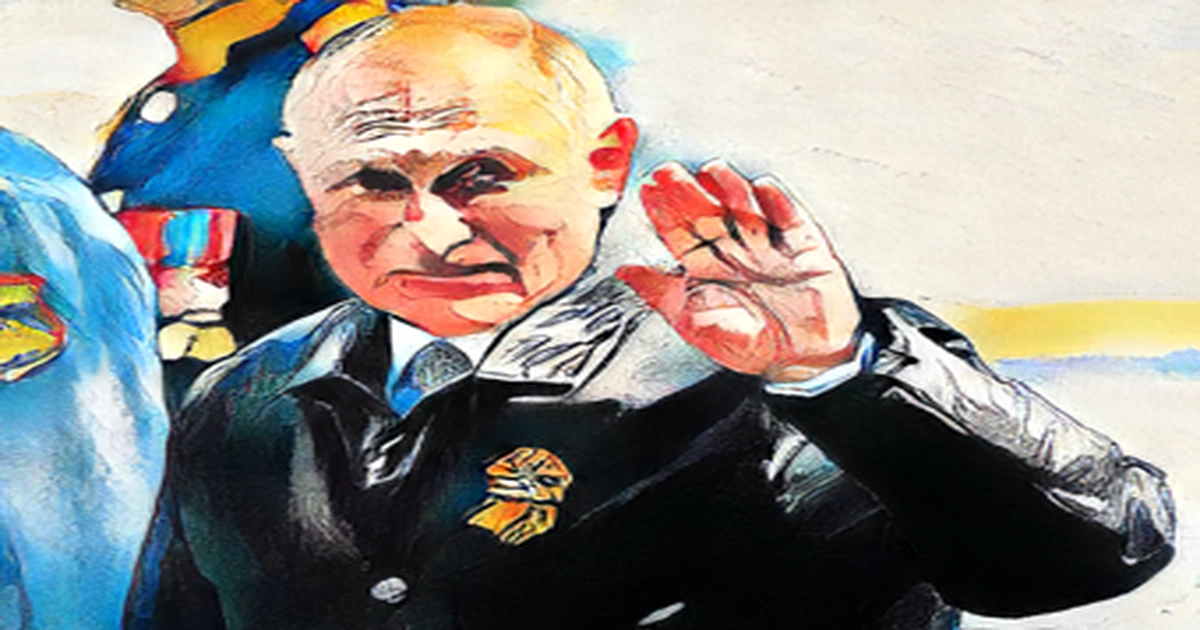 Just after Russia's invasion of Ukraine, a 55-year-old Ukrainian named Taras Ostapchuk tried to sink the 48 metre yacht he served on. He was arrested and told Spanish authorities that I don't regret anything I did and I would do it again. My boss is a criminal who sells weapons that kills the Ukrainian people. We apologize, but this video didn't load.
You can see other videos from our team by tapping here. You can try refreshing your browser, or Ostapchuk was released by the judge and returned to Ukraine to fight. His story is a metaphor for what is going on today. The Russian ship of state is listing because of the courage of Ukrainians and the support from the western world. Economic sanctions have been pummelling Russia and are upending its oligarchy and the Kremlin's inner circle. Last week Britain slapped sanctions on Alina Kabaeva, a famous gymnast who is rumoured to be President Vladimir Putin's mistress and mother of several young children. She is a former Russian MP and chair of the board of directors of the National Media Group, the largest private Russian media company. The United States, and possibly the European Union, is about to do the same.
Many Russian oligarchs and corporations have been hard hit by Western sanctions. The country s banks are on life support. Its richest individuals have had their mansions, yachts and estates seized or sanctioned and are no longer welcome in the corridors of power in Washington or Europe. They are being booted out of polite society, sporting events, ballet troupes, orchestras, galleries, theatres, stock markets, directorships, yacht clubs, condo corporations, private clubs and business deals around the world. The New York Post published a map showing the addresses of a handful of Russian oligarchs in Manhattan, complete with their names and the tens of millions that were paid for the properties. Diane Francis said Canada needs to do more to counter the Russian threat.
Diane Francis said that the world needs more Canadian resources.
The Americans have set up a new multinational body called the Russian Elites, Proxies and Oligarchs Task Force, which will track and seize assets, a difficult task due to the legal barriers they have set up to hide and protect their riches. The government will give huge whistleblower rewards to help people get information from enablers such as lawyers, brokers and accountants. The Americans are looking at using racketeering laws to confiscate the assets of oligarchs who have been evading sanctions. Italy unveiled a $700 million superyacht that was believed to be owned by Putin earlier this month. The 140 metre boat has a swimming pool, a cinema, a helipad and a spa. The organization started by jailed dissident Alexei Navalny told police it belonged to Putin after it released a video alleging its crew was mostly drawn from Putin's private security force, the Federal Protection Service. The US Congress is considering allowing the Justice Department to sell off seized Russian yachts to aid the war effort.
They cannot access foreign savings, use western credit cards and hundreds of thousands of employees who worked for western companies face permanent job losses. Exports of food to Russia have dried up, leaving many grocery store shelves empty. The death toll of over 25,000 Russian soldiers in Ukraine is expected to turn a reeling country into a restive Russia. That is why allies such as Canada must increase military and financial aid to Ukraine and reject attempts to appease or compromise with Putin and his monstrous war machine. com.