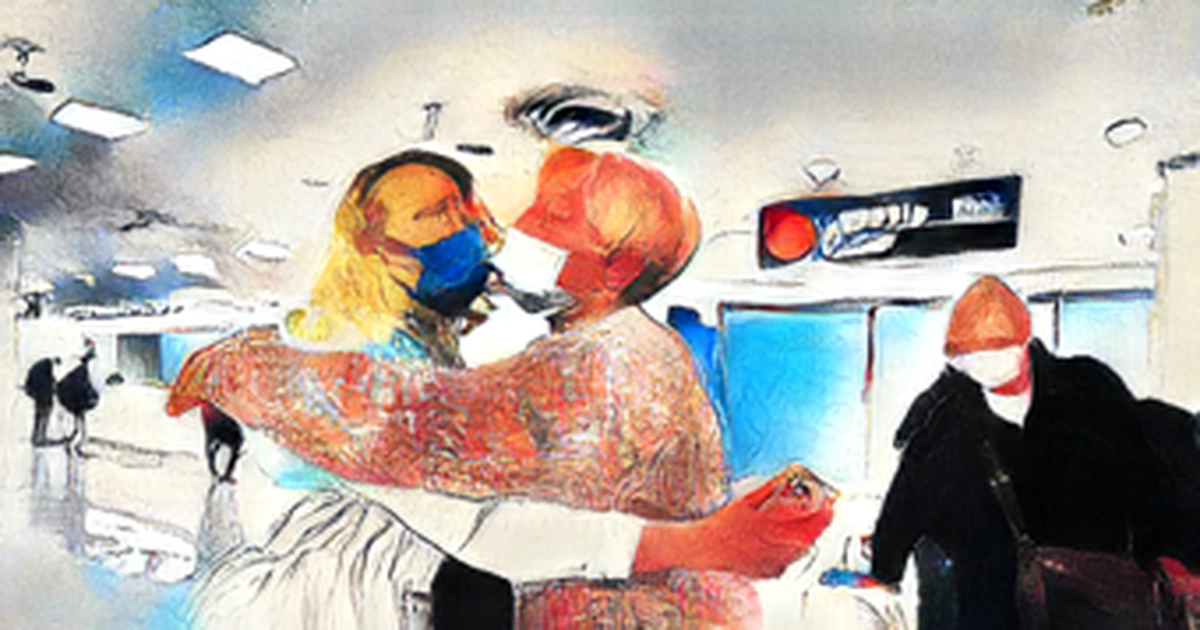 NARITA, Chiba - A Ukrainian woman living in Tokyo was reunited with her mother at Narita International Airport east of the Japanese capital earlier this month as a direct flight from Poland carrying evacuees from war-torn Ukraine arrived.
The Japanese government shuts down Ukrainian evacuees to the airport in Chiba Prefecture every Saturday, shutting them off on such flights.
Elena Yoshino, 47, a resident of Tokyo, was seen waiting for her mother to appear in the arrival lobby shortly before noon on May 7. She was among a number of Ukrainians living in Japan awaiting their family members arrivals at the airport via flights from Warsaw.
Why has she not appeared yet? Elena said she was tired of waiting for her mother, Valentyna Bobokalo, 66, in the arrival lobby. Two hours had passed since a sign indicated the flight had landed.
On May 1, Valentyna fled from Kyiv, the capital of Ukraine, after Russia invaded her country. She decided to evacuate, as she was able to get a seat on a train headed for Warsaw, even though trains bound for the Polish capital were normally crowded.
After her husband passed away, her mother was living by herself. It's also hard for her mentally, she told the Mainichi Shimbun.
About three hours after the flight's landing, Elena finally spotted her mother, ran to her and hugged her.
I was relieved. Elena said I'm happy beyond description. My mom will probably stay in Japan for quite a while. It's the first time that she's been away from her home this long. I want her to get used to life here as soon as possible.