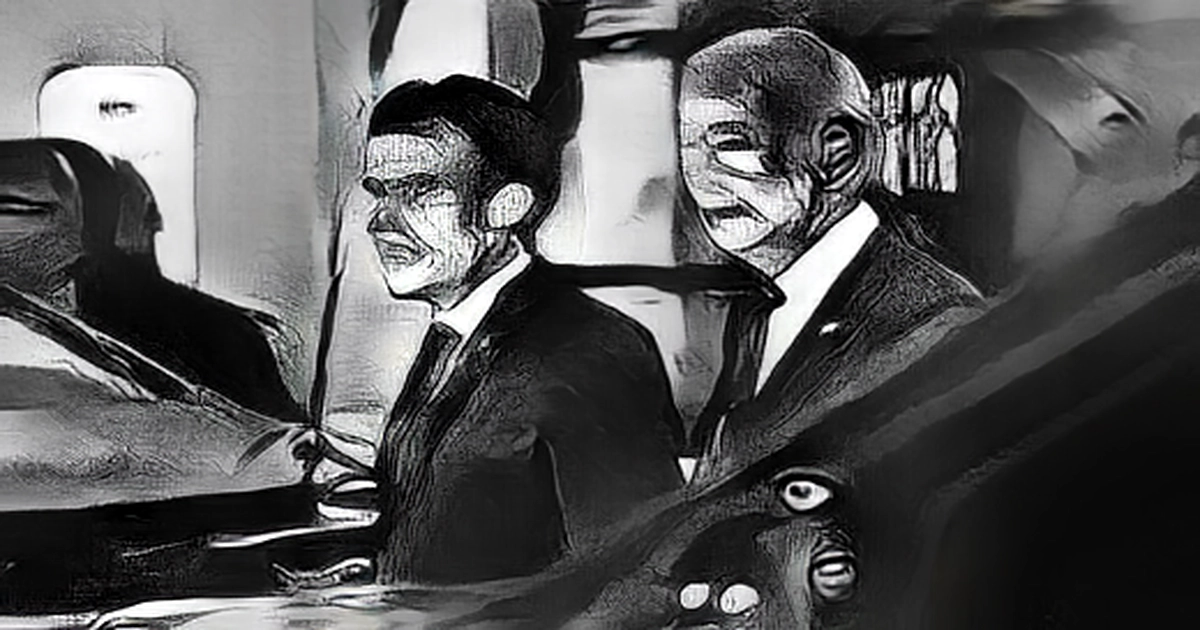 President Joe Biden and French President Emmanuel Macron depart on November 30, 2022, after dinner at Fiola Mare in Washington. French President Emmanuel Macron spoke to US lawmakers from both political parties on Wednesday and pushed back new American subsidies that are riling European leaders, according to a closed-door meeting.
Macron arrived in Washington on Tuesday for his second state visit to the United States since taking office in 2017, ahead of which French officials said he would confront President Joe Biden over the subsidies contained in the Inflation Reduction Act. IRA Biden and their wives Jill and Brigitte on an early opportunity to get together ahead of their formal talks on Thursday. They rode in the US presidential motorcade a short distance from the White House to the historic area of Georgetown and dined at Fiola Mare, an Italian restaurant.
One of the participants told Reuters that the Inflation Reduction Act was super aggressive towards European companies in a meeting with US lawmakers at the Library of Congress. The participant requested anonymity to discuss a private part of the meeting.
Macron's office didn't confirm the comment, which was first reported by Agence France-Presse.
ALSO READ: France: Europe must defend itself against US subsidies.
European leaders complained about the legislative package signed by Biden in August that offers massive subsidies for US-made products, which they say unfairly disadvantages non-American companies and would be a serious blow to their economies.
White House Press Secretary Karine Jean-Pierre said the legislation presents significant opportunities for European firms as well as benefits to EU energy security when asked about European concerns.
She said that the IRA has provisions that will contribute to the growth of the clean energy sector in the world.
Macron said at the Library of Congress that France and the United States should join forces to reform the International Monetary Fund and the World Bank so that their funds can be directed to countries hit by climate change.
French President Emmanuel Macron arrives in Arlington National Cemetery in Arlington, Virginia on November 30, 2022 to lay a wreath at the Tomb of the Unknown Soldier. CAROLYN KASTER AP After Republicans won the House of Representatives in the month's mid-term elections, Macron's efforts to reach out to both parties was a recognition that he had to look beyond Biden, a Democrat, to advance cooperation with Washington, French official say.
ALSO READ: France recalls envoys from the US and Australia over sub deal.
Macron is the first foreign leader to be given a state dinner at the Biden White House, a sign of his importance to Washington despite some differences with the Biden administration. The formal dinner on Thursday will feature music from Jon Batiste, Chardonnay from the Napa Valley and cheddar cheese from a family-owned creamery in Sheboygan, Wisconsin, according to details provided by the office of first lady Jill Biden.
Macron visited NASA headquarters with Vice-President Kamala Harris, and said that US-French cooperation was important to counter the risk of conflict in space. The two announced new US-French cooperation on space during a meeting in Paris a year ago.
READ MORE: Macron's banks on the rosy French economy ahead of the election.
Macron said space represents a new place of conflict and that it was important for France and the US to work together on setting rules and norms because they share a commitment to science as well as democratic values.