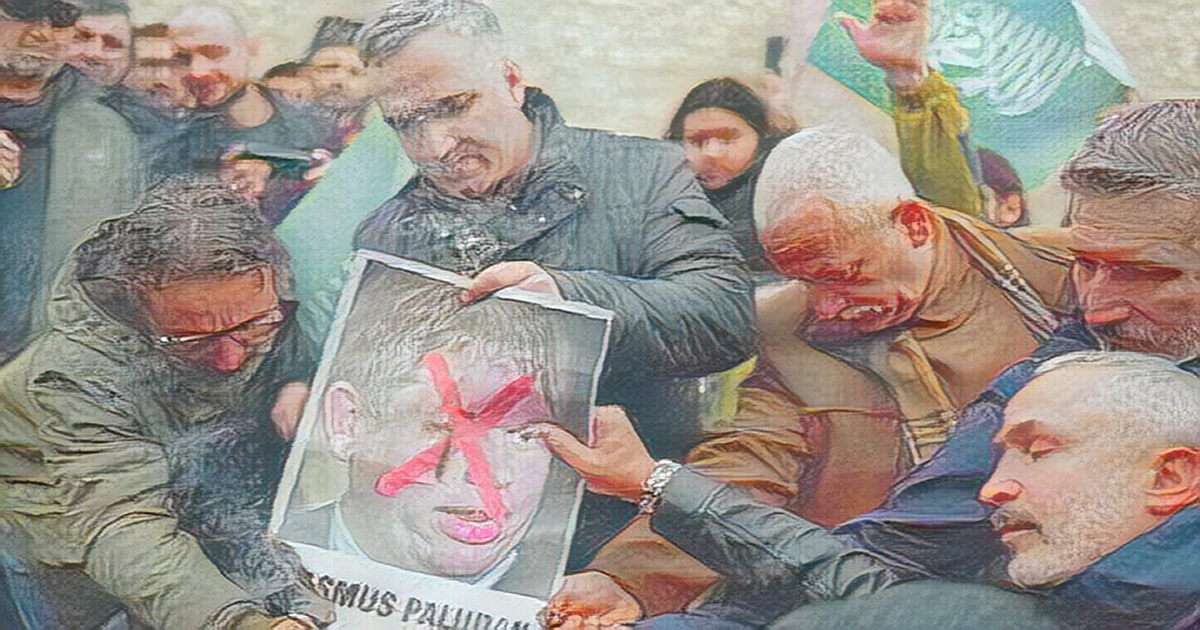 On January 22, 2023, people set on fire a photograph of far-right activist Rasmus Paludan during a protest outside the Swedish consulate in Istanbul, T rkiye. A trilateral meeting with Sweden and Finland on their NATO bids has been postponed by FRANCISCO SECO AP ANKARA T rkiye after the burning of a copy of the Quran in Sweden, the state-run TRT network reported on Tuesday.
According to the report, anonymous Turkish diplomatic sources said the meeting would take place in February.
The decision came a day after Turkish President Recep Tayyip Erdogan told Sweden not to expect T rkiye's support for its NATO bid after Rasmus Paludan, head of the Danish far-right political party Hard Line, burned a copy of the Quran on Saturday outside the Turkish Embassy in Stockholm, Sweden.
Sweden and Finland submitted formal requests to join the NATO in May 2022, which was initially objected to by T rkiye, a NATO member, citing their support for anti-Turkish Kurdish organizations and political dissidents.
A month later, T rkiye, Sweden and Finland reached a Memorandum of Understanding ahead of the NATO summit in Madrid, Spain.
In the MoU, Ankara agreed to lift its veto on the NATO bids of Finland and Sweden, which pledged in return to support T rkiye's fight against terrorism and address its pending deportation or extradition requests of terror suspects. The Turkish parliament has not ratified the Nordic countries' bids for NATO so far, citing that they have yet to meet T rkiye's requests.