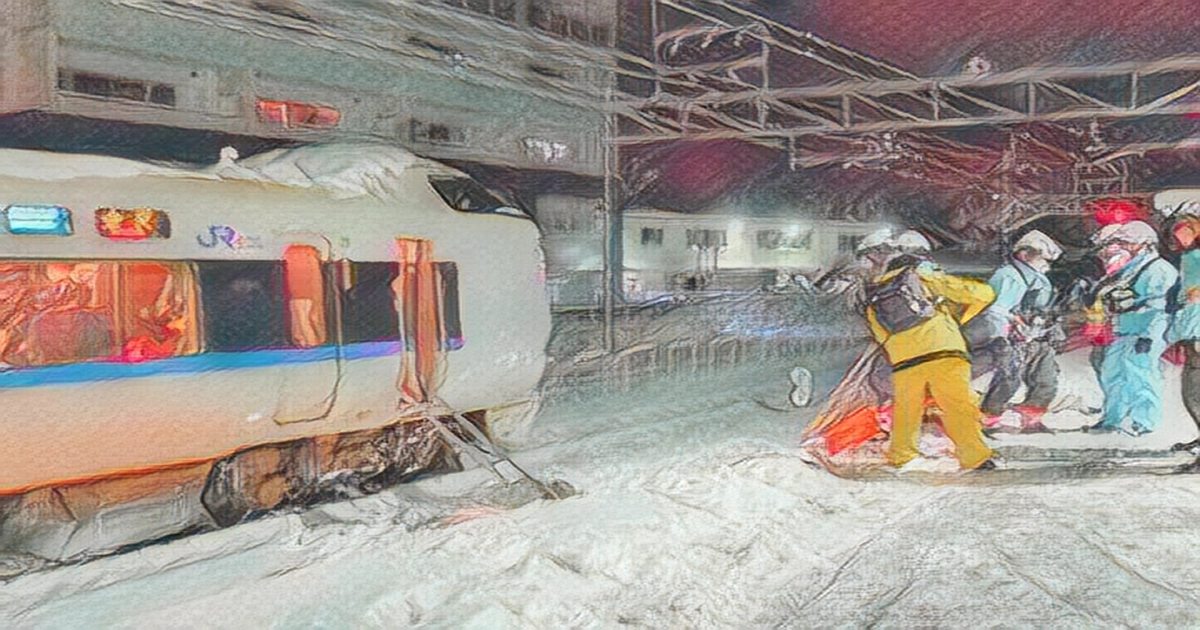 The coldest winter snap of the season resulted in heavy snow that disrupted trains, domestic flights and other transportation systems across Japan.
On January 24, heavy snowfall suspended or delayed around 600 trains, including limited-express runs, affecting around 140,000 people, according to West Japan Railway Co., JR West said on January 25.
On January 24, trains were stuck between stations on the Kyoto, Biwako and Sanyo lines from 8 p.m. to 9 p.m. Passengers disbarked and walked along the railway tracks to nearby stations.
The company said that railway switches at several stations on the Kyoto and Biwako lines didn't work properly.
JR West said on 4: 25 a.m. that it would suspend operations of 83 limited-express trains on several lines.
East Japan Railway Co. JR East said operations of the Yamagata Shinkansen Line between Fukushima and Shinjo stations would be shut down throughout the day on January 25.
JR East will suspend bullet train services between Tokyo and Fukushima stations.
Air travel has been impacted by the snow.
All Nippon Airways Co. ANA canceled 85 flights on January 25. They included all flights to and from Wakkanai, Hakodate and Odate-Noshiro airports in Hokkaido and Akita Prefecture, as well as some flights to and from airports on the Sea of Japan side of the nation, including in the Tohoku and Hokuriku regions.
On January 24, ninety-four ANA flights were canceled, affecting around 4,100 passengers.
The Chubu Centrair International Airport in Tokoname, Aichi Prefecture, closed its runway at 9 a.m. on January 25 for snow-removal work.
The runway was to be reopened after 10 a.m. But the visibility is still poor due to the snow falling diagonally as of 9: 40 a.m. Twenty-three domestic flights were called off due to the runway closure or the effects of snowfalls around the nation.
On Jan. 25, a 47 kilometer traffic jam had formed on the Meishin Expressway bound for Nagoya, starting from the Setahigashi Interchange in Shiga Prefecture, West Nippon Expressway Co. said.