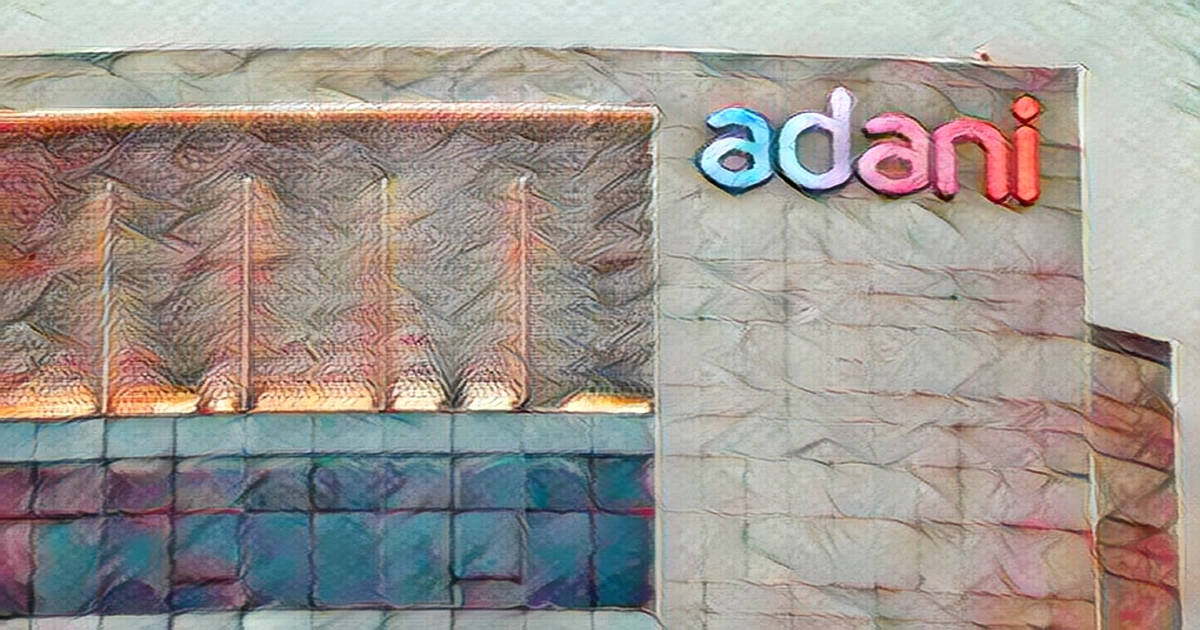 Market value of the ten listed Adani Group stocks took a beating on Wednesday after a report by Hindenburg Research stated that the Indian conglomerate had engaged in stock manipulation and accounting fraud over the course of the last few decades. The combined market capitalisation of the group's stocks decreased by Rs 96,672 crore to Rs 18.23 lakh crore from Rs 19.20 lakh crore on January 24.
In a regulatory filing, Adani Group said that Hindenburg Research did not make any attempt to contact them or verify the factual matrix. The report is a malicious combination of selective misinformation and stale, baseless and discredited allegations that have been tested and rejected by India's highest courts, said Jugeshinder Singh, Group CFO, Adani.
Adani Enterprises shares fell by 1.54 per cent to Rs 3,389. Adani Green Energy, Adani Ports and Special Economic Zone, Adani Power, Adani Total Gas, Adani Transmission and Adani Wilmar fell anywhere between 5 per cent and 9 per cent. Adani s recent acquisitions, namely ACC, Ambuja Cements and NDTV, also declined 7.26 per cent, 7.71 per cent and 4.98 per cent.
According to Hindenburg Research, the report came at a time when Adani Enterprises is set to launch its Rs 20,000 crore follow-on public offer on Friday.
Market watcher, Kranthi Bathini, Equity Strategist, WealthMills Securities said: The timing of this report is contentious. The report has recently published a report about the time of the company's fundraising, which raises doubts, and the points mentioned in this report are not proven. Bathini advised existing Adani investors to hold their positions.
Nikhil Gangil, founder of Intrinsic Value Equity Advisors said I would stay away from Adani Group stocks at present valuations. It has an agenda for such a research report. Some things that the report said were already part of discussions among investors' fraternity. Adani Enterprises will be able to subscribe on January 27th with Rs 20,000 crore FPO. An already listed company can issue new shares to investors or existing shareholders by way of a public issue. FPO is used by companies to diversify their equity base. For the quarter ended September 30, 2022, individual investors including high-net worth individuals HNIs held a 2.22 per cent stake in Adani Enterprises. Retail individual bidders bidding in the retail portion of the offer will be offered a discount of Rs 64 per equity share. Bathini said that the FPO will sail through, while sharing his views on the FPO. A high risk appetite can be a factor in the FPO. Investors should keep an eye on the quarterly results and how the group will reduce its debt going forward. The Hindenburg Research report claimed that key listed Adani companies have taken substantial debt, including pledging shares of their inflated stock for loans, putting the whole group on a precarious financial footing.
As of December 31, 2022, the data available with Ace Equity showed that promoters pledging in Adani Enterprises stood at just 2.66 per cent. In Q 3 of FY 23 the company's promoters held a 72.63 per cent stake. Promoters pledging in Adani Green and Adani Transmission stood at 4.36 per cent and 6.62 per cent. Promoters in Adani Ports and Special Economic Zone and Adani Power pledging remained at 17.31 per cent and 25.01 per cent. The data shows that the promoters have not pledged any stakes in Adani Wilmar and Adani Total Gas.
The issue will open on Friday.