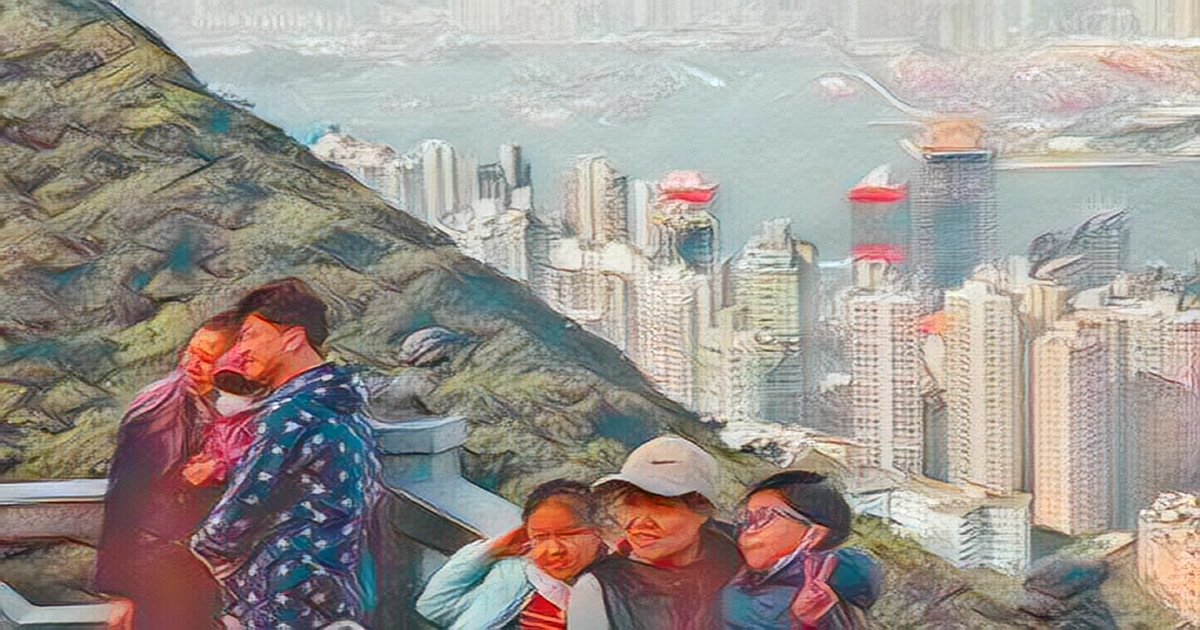 On January 27, 2023, people take photos at the Peak Lookout in Hong Kong. PHOTO AFP HONG KONG Secretary for Culture, Sports and Tourism Kevin Yeung Yun-hungYeung Yun-hung said on Saturday that he was certain that more tourists would visit Hong Kong, especially after the full resumption of normal travel between the SAR and the Chinese mainland on Monday.
Speaking to the media after attending a radio program, Yeung said the SAR government will continue to work with the tourism industry to determine how to provide more support for the sector.
Now most of the restrictions are removed, I'm sure that more people will come to Hong Kong to visit to enjoy the beautiful scenery and also the many good tourist attractions, because I'm sure that more people will come to Hong Kong for people travelling around especially between Hong Kong and the mainland.
After it was hit by the Pandemic, the government has been providing relief to the tourism industry in the last three years.
ALSO READ: Travel links with SARs to fully reopen.
He said they will continue to monitor the liaison and see if there are any areas that they need more support from the government, both administratively and system-wise.
Hong Kong Chief Executive John Lee Ka-chiu said on Friday that a full resumption of normal travel with the mainland will begin on Monday, with existing travel quotas and mandatory COVID 19 test requirements for cross-boundary passengers being scrapped at the same time.
A negative PCR test result will still be required for mainland-bound travelers who have been to Taiwan or overseas regions in the past seven days. Hong Kong-bound travelers from Taiwan and overseas must have a negative PCR or rapid antigen test.
READ MORE: Full travel resumption is a 'big step to normal life'
According to a new antigen test, Macao travelers heading to Hong Kong will no longer need to do a rapid antigen test, and the COVID 19 vaccine requirement for inbound travelers from overseas and Taiwan will be dropped.