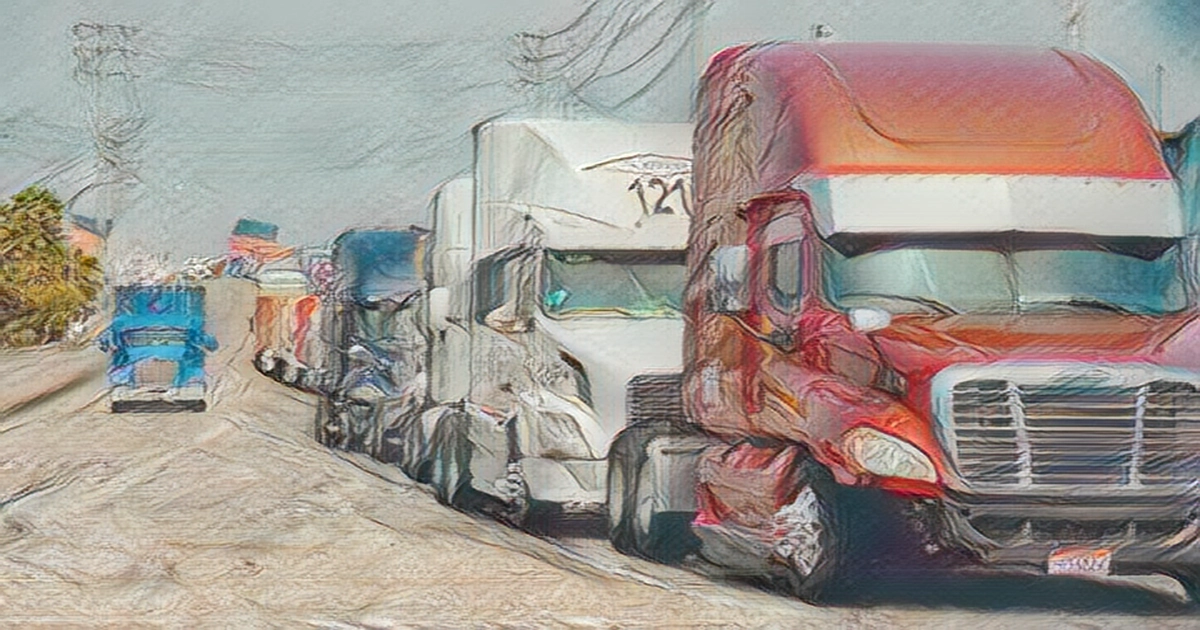 A group of 34 Republican senators said on Thursday they would seek to overturn U.S. Environmental Protection Agency EPA rules that aim to drastically reduce emissions from heavy-duty trucks.
The Senate said the Biden administration rule in December was overly challenging to implement, would make trucks cost prohibitive for small business owners and increase supply chain costs.
A simple majority vote in both chambers of Congress can reverse recently finalized rules under the Congressional Review Act. Democrats hold a 51 -- 49 majority in the Senate, while Republicans narrowly control the House.
The new standards, the first update to clean air standards for heavy duty trucks in more than two decades, are set to take effect March 27 and are 80% more stringent than current standards.
The EPA estimates by 2045 the rule will result in 2,900 fewer premature deaths, 1.1 million fewer lost school days and $29 billion in annual net benefits.
The aggressive EPA rule would incentivize operators to keep using older, higher-emitting trucks for longer, according to Republican Senator Deb Fischer of Nebraska, who is leading the effort to repeal the rule. The EPA rules target heavy-duty truck and engine manufacturers by tightening yearly emissions limits and changing key provisions of existing rules to ensure emissions reductions in long-term road use. The rules make testing procedures, regulatory useful life requirements, and emission-related warranties more stringent.
It is important to protect the health of 72 million people living near truck freight routes in America, EPA Administrator Michael Regan told Reuters in December. He said that the rule would reduce nitrogen oxide NOx emissions by as much as 48% by the year 2045.
Todd Spencer, the president of the Owner-Operator Independent Drivers Association, said if small business truckers could not afford the new, compliant trucks, they would stick with older, less efficient trucks or exit the industry entirely.
Some environmental groups said they supported the rules, while others said the EPA had not gone far enough to protect public health from emissions.
The EPA plans to propose new emissions standards for light and medium-duty vehicles next month and Phase 3 greenhouse gas GHG standards for heavy-duty vehicles. Both are due to take effect in the year 2027.
In December 2021, the EPA finalized new passenger vehicle emissions requirements through 2026 that reversed President Donald Trump's rollback of car pollution cuts.
Transportation is the largest source of U.S. GHG emissions, making up 29%, and heavy-duty vehicles are the second-largest contributor at 23%.