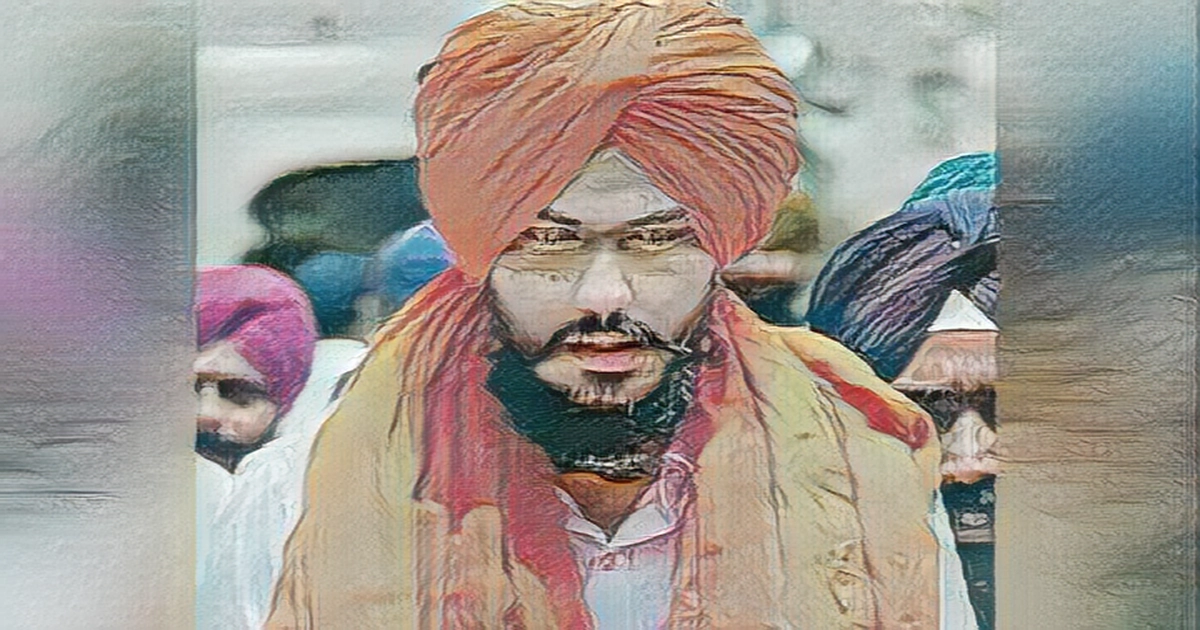 Internet services have been suspended across Punjab as Khalistani leader and Waris Punjab De Chief Amritpal Singh was arrested near Jalandhar's Nakodar on Saturday.
The Punjab police launched a crackdown against the radical preacher and Khalistani sympathiser Amritpal Singh on Saturday. Internet services were suspended across the state after this.
On Saturday, six of his aides were arrested in Jalandhar. Some supporters of the Waris Punjab De' chief shared some videos on social media claiming policemen were chasing them.
A video showed Amritpal sitting in a vehicle, and one of his aides could be heard saying that policemen were after '' Bhai saab, Amritpal PTI reported.
All mobile internet services, except banking and mobile recharge, and all dongle services provided on mobile networks except the voice call, in the territorial jurisdiction of Punjab, will be suspended from March 18: 00 hours to 19: 00 hours in the territorial jurisdiction of Punjab, said the Department of Home Affairs and Justice, Govt of Punjab.
The Punjab Police asked people to maintain peace and harmony. The Punjab Police is working to keep up with the law order. It said in a tweet that citizens should not panic or spread fake news or hate speech.
Last month, Amritpal and his supporters, some of whom had brandishing swords and guns, broke through barricades and barged into the Ajnala Police Station on the outskirts of Amritsar city and clashed with police for the release of one of Amritpal's aide.
Six policemen, including a Superintendent of Police rank officer, had suffered injuries, according to a PTI report.