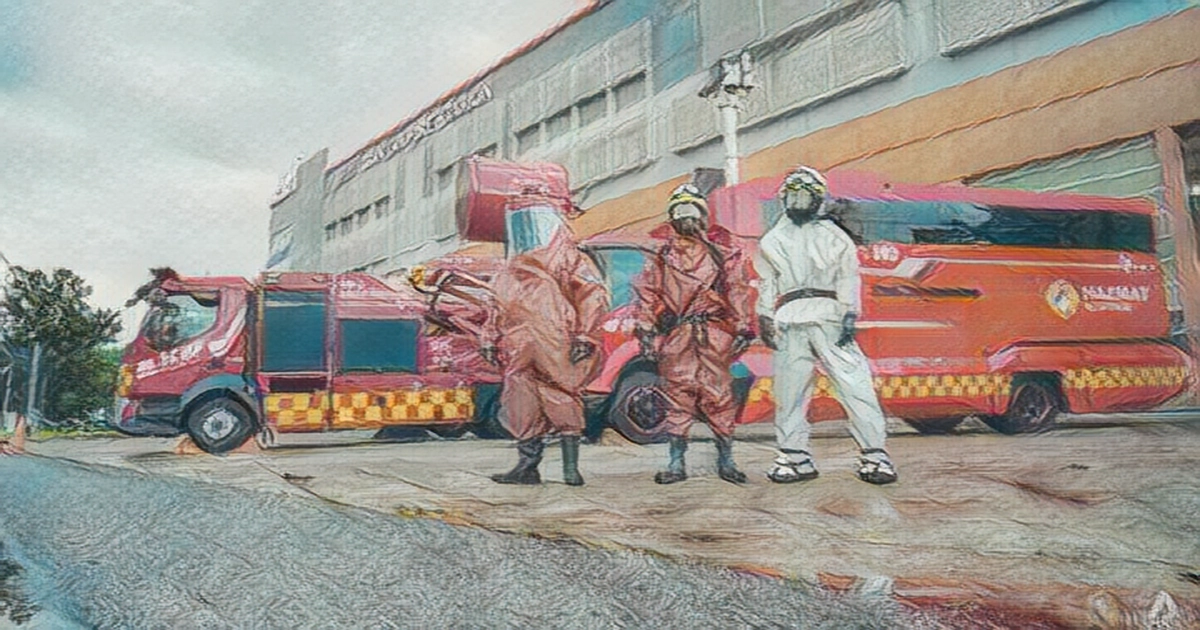 SINGAPORE: If you have modular furniture at home that you rearrange to suit your needs, you may find that you have something in common with the Singapore Civil Defence Force SCDF. Like how home owners can build their sofas or bookshelves in varying combinations, the components of SCDF's latest-generation oil tank firefighting system such as water pumps and large monitors can be put together in different ways to combat large-scale oil storage tank fires.
The new SCDF system can discharge up to 100,000 litres of foam solution per minute, equivalent to filling up an Olympic-sized swimming pool within 25 minutes, a significant increase from up to 60,500 litres per minute.
Last month, members of the media were invited to the Banyan Fire Station on Jurong Island to check out SCDF's capabilities in the lead-up to Exercise Northstar XI, which takes place on March 22.
The multi-agency terrorism exercise will test government agencies' responses to a crisis, which will be held on Jurong Island this year.
The last edition took place in 2017 at Changi Airport and has previously been held at the Singapore Sports Hub.
This year s exercise will begin with a terrorist attack that leads to explosions of multiple IED improvised explosive device explosions. In turn, this will cause a chemical pipeline rupture and two large oil tank fires.
In response to the scenario, SCDF will send in its modular oil tank firefighting system and full suite of hazardous material HazMat capabilities.