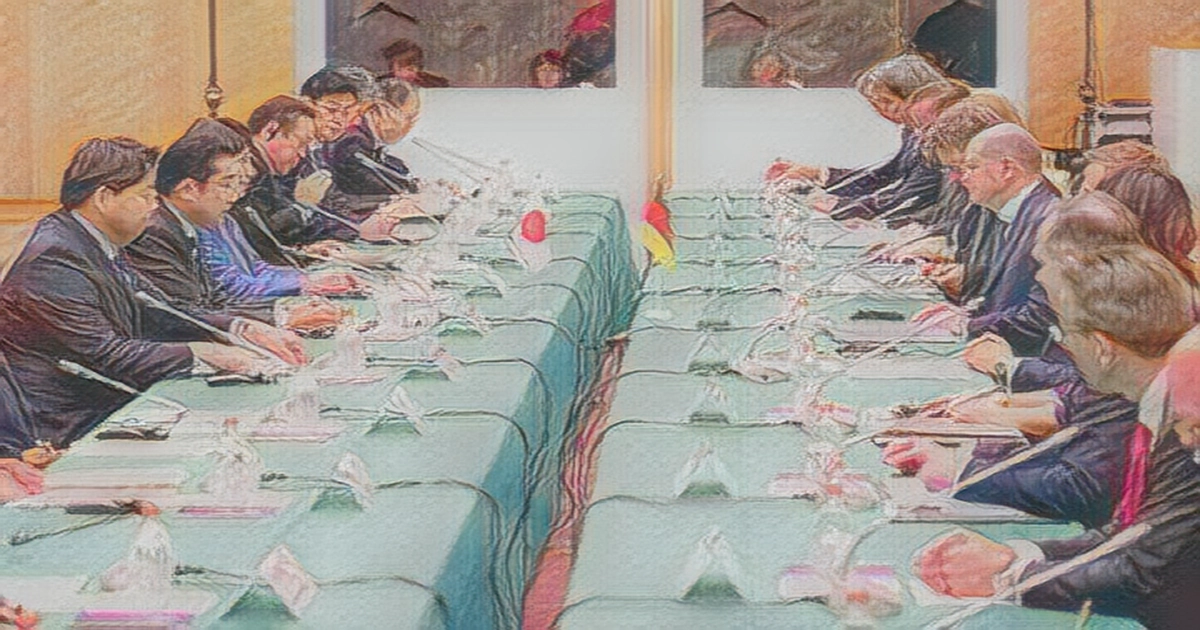 The prime minister Fumio Kishida and German Chancellor Olaf Scholz reaffirmed their commitment to strengthen cooperation during the first Japan-Germany intergovernmental consultations held Saturday in Tokyo.
Economic security was at the agenda for the meeting, with key cabinet ministers from Japan and Germany in attendance.
As president of the G 7 this year, Japan hopes to convey a unified message regarding China at the May summit in Hiroshima by working closely with Germany, one of Europe's leading powers.
Kishida referred to Beijing's debt trap tactic of lending money to developing nations to gain the right to use ports and other facilities in the indebted country, despite not mentioning China by name.
After the consultations, Kishida said in his opening remarks about the joint press conference with Scholz that Japan and Germany share concerns over development finance that lacks transparency and call for all actors to adhere to internationally recognized rules.
Scholz emphasized at the press conference that both Japan and Germany advocate for the rules-based international order. The joint statement states that Japan and Germany agreed on tackling challenges to economic security under the G 7. In January, Kishida visited the G 7 members of France, Italy, the United Kingdom, Canada and the United States, but did not visit Germany, the previous G 7 president, as these intergovernmental consultations were upcoming.
The G 7 summit is scheduled to discuss economic security issues that were on the agenda of Saturday s consultations.
A Foreign Ministry official said the talks were aimed at aligning policies toward China, particularly with regard to the economy. If Japan and Germany don't align over economic security, it will cause G 7 unity to be thrown into chaos. Germany strengthened its ties with Japan after Russia invaded Ukraine.
According to German government sources, Berlin paid particular attention to the discussions on economic security across a wide range of policy areas during the consultations.
Germany is rushing to diversify its sources of energy and strategic goods due to its overreliance on Russia for natural gas. It is in the process of weaning itself off of its dependence on China for the supply of semiconductors. The Scholz administration views Japan's efforts to reduce dependence on certain countries by supporting the production and stockpiling of semiconductors as a model.