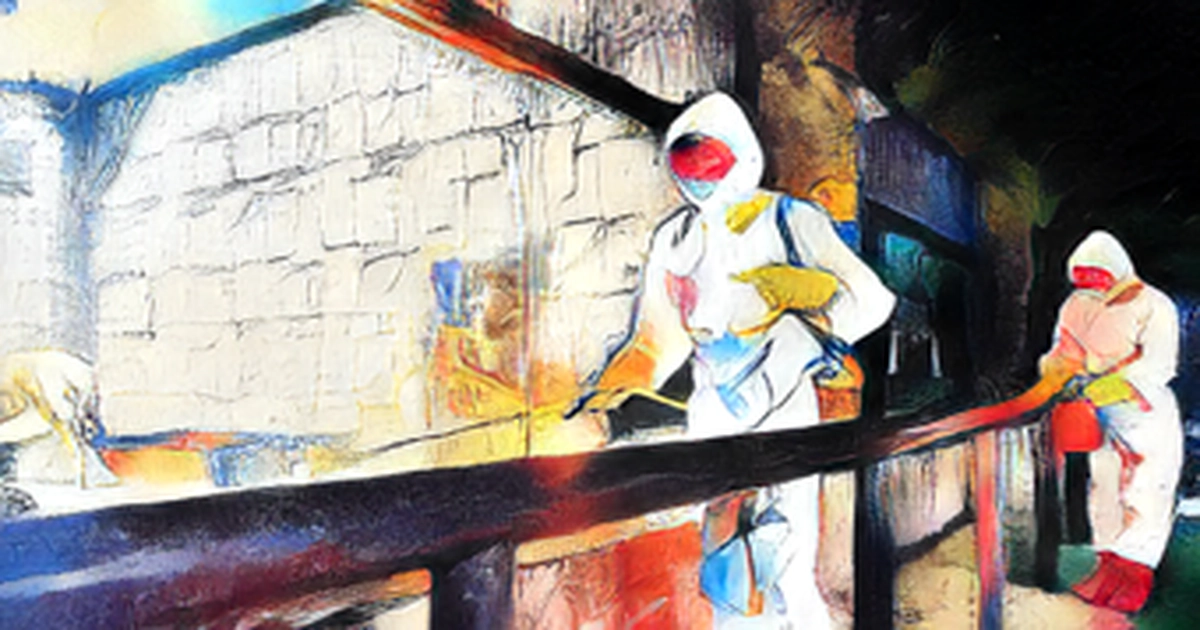 This picture released from the Democratic People's Republic of Korea's official Korean Central News Agency shows employees of the Central Ideals Zoo disinfecting the zoo to prevent the spread of COVID 19 in Pyongyang. STRAFP SEOUL NEW DELHI The Democratic People's Republic of Korea reported more than 200,000 new patients suffering from a fifth consecutive day of fever, as it fought its first confirmed coronaviruses outbreak.
At least 219,030 people have recently shown symptoms of the disease, taking the total number of such cases to 2,460, 640, according to the official KCNA news agency, citing data from the state emergency epidemic prevention headquarters. The death toll rose by one to 66.
In a separate report, KCNA said DPRK leader Kim Jong-un had held a meeting of the ruling Workers' Party's politburo early on Saturday to check the COVID situation and responses made over the nine days since the outbreak.
Kim praised positive progress in the anti-virus campaign but called for constant adjusting and optimizing policy to maximize the chances of winning the battle against the epidemic. India's COVID 19 tally increased to 43,134,145 on Saturday, as 2,323 new cases were registered across the country during the past 24 hours, according to the federal health ministry's latest data.
25 deaths from the Pandemic have been registered across the country since Friday morning, bringing the death toll to 524,348.
There are still 14,996 active COVID 19 cases in the country with a fall of 48 active cases during the past 24 hours.
42,594, 801 people have been successfully cured and discharged from hospitals, of which 2,346 were discharged during the past 24 hours.
The Republic of Korea reported 23,462 new COVID 19 cases as of midnight Friday compared to 24 hours ago, raising the total number of infections to 17,938, 399, the health authorities said Saturday.
The Daily Caseload was down from 25,125 in the previous day and fell to 29,576 tallied a week earlier, according to the Korea Disease Control and Prevention Agency.
The daily caseload has declined after the Omicron variant-driven resurgence, which may have peaked in the middle of March, according to the health authorities.
READ MORE: Japan has doubled its visa limit on foreign arrivals from June 1st:
11 of the new cases were imported from overseas, lifting the total to 32,487.
The number of infected people who were in a serious condition was 235, down 16 from the previous day.
The death toll was 23,911, according to a total of 26 more deaths. The death rate was 0.13 percent.
The number of people who received two doses of COVID-19 vaccine was 44,568, 589 or 86.8 percent of the total population, and the number for those getting booster jabs was 33,259, 652 people, or 64.8 percent of the population.