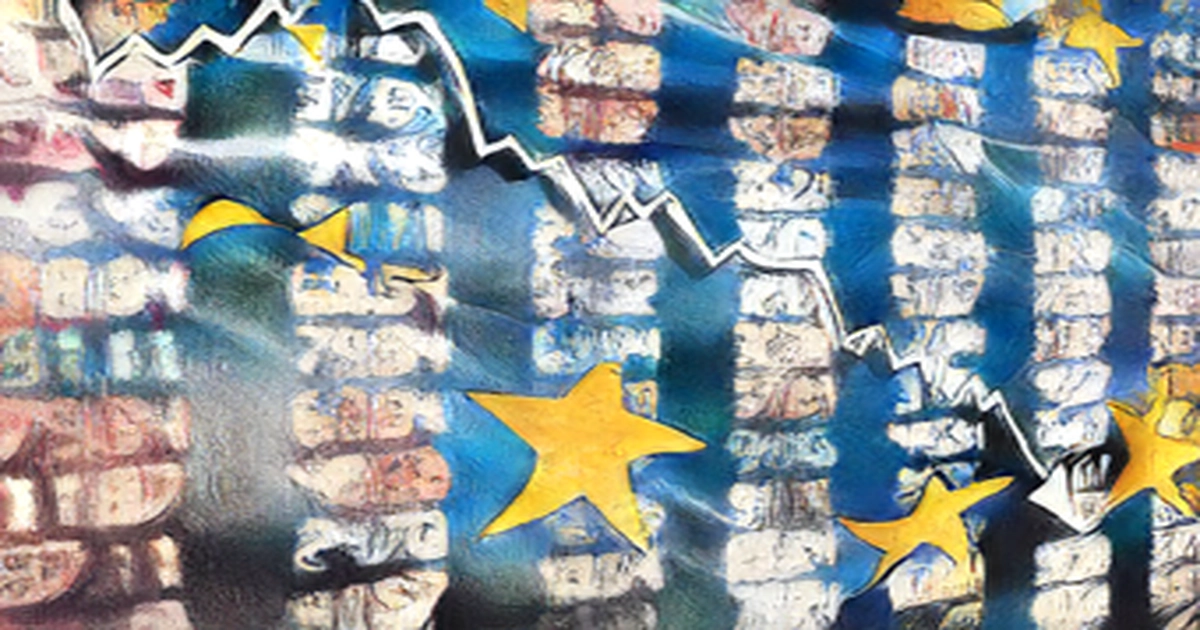 The euro plummeted to 1.0885 before recovering to just over 1.0900.
The German Dax closed down 603.86 points or 4.41 percent. The CAC 40 lost 316.71 points or 4.97 percent in Paris, France.
The FTSE 100 dropped 251.71 points or 3.48 percent in London.
The Down Jones Industrials index, which had been down several hundred points, was trading down 150 points in mid-afternoon trading on Wall Street.
The Standard and Poor's 500 had retreated 25 points, while the Nasdaq Composite was off 140 points.
The euro was fetching 1.0928 on foreign exchange markets in the mid-afternoon trading on Friday. The Japanese yen and Swiss franc rallied to 114.82 and 0.9192 against risk aversion currencies.
The Canadian dollar was slightly lower at 1.2721. The New Zealand dollar was also sharply higher at 0.6870.
In Tokyo, the Nikkei 225 fell 591.80 points or 2.23 percent to 25,985. The Australian All Ordinaries fell 51.50 points or 0.69 percent to 7,395. In New Zealand, the S&P NZX 50 lost 69.63 points or 0.57 percent to 12,141. China's Shanghai Composite fell 33.46 points or 0.96 percent to 3,447. The Hang Seng fell by 571.02 points or 2.54 percent to 21,816 in Hong Kong.