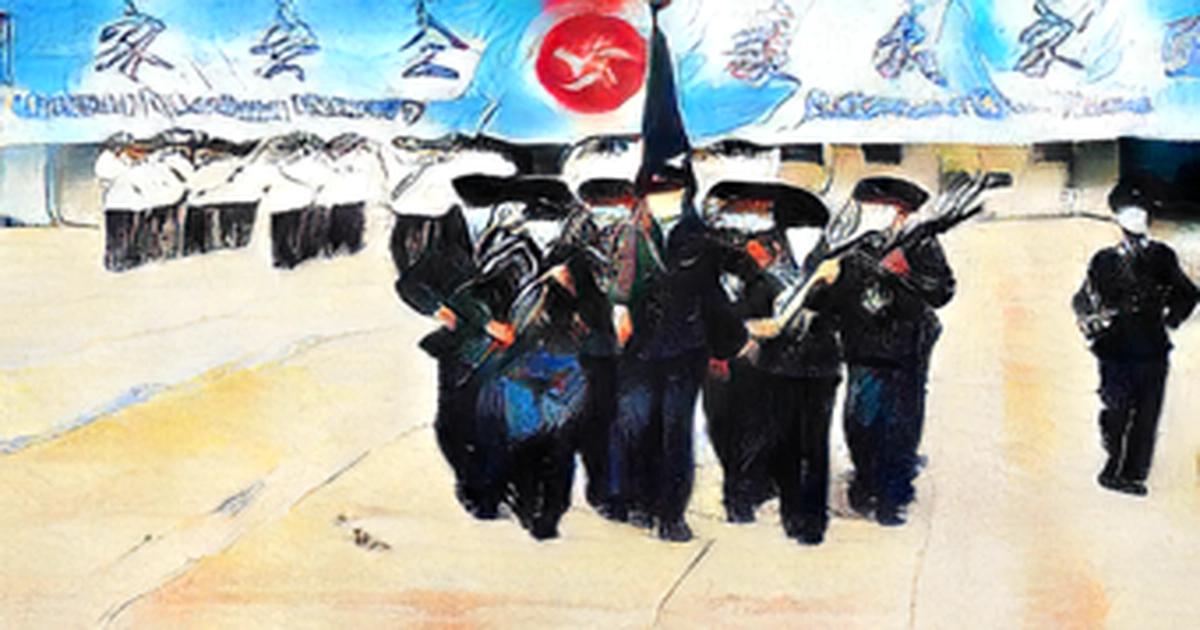 In this April 15, 2021 photo, members of the Hong Kong Police Force march during a parade at the Police College in Hong Kong. CALVIN NG CHINA DAILY HONG KONG The Hong Kong Police Force has named safeguarding national security its top strategic priority for the next two years, saying national security is a strategic issue that touches on many important areas of police work, including manpower, training and terrorism.
According to the police's biweekly publication OffBeat, the police commissioner Raymond Siu Chak-yeeSiu Chak-yee said that safeguarding national security has become a major issue for the central government, the Hong Kong Special Administrative Region government and the police force after the turmoil of 2019 due to the public's reaction to the police's biweekly publication, OffBeat.
Siu said as he announced the details of the Strategic Directions 2022 -- 2024 for officers of the senior superintendent rank and above, it justifies a strategic direction of its own.
National Security Director Andrew Kan Kai-yan said that the Police Force is now vested with the vital task of upholding national security, in addition to upholding law and order.
He said that everyone on the force should have professional knowledge and, more importantly, an awareness of national security when performing duties or formulating policies.
Strategic Directions 2022 -- 2024 are concerned with national security, embracing technology for policing in the digital age, policing with the community, and preparing the workforce to meet emerging challenges.