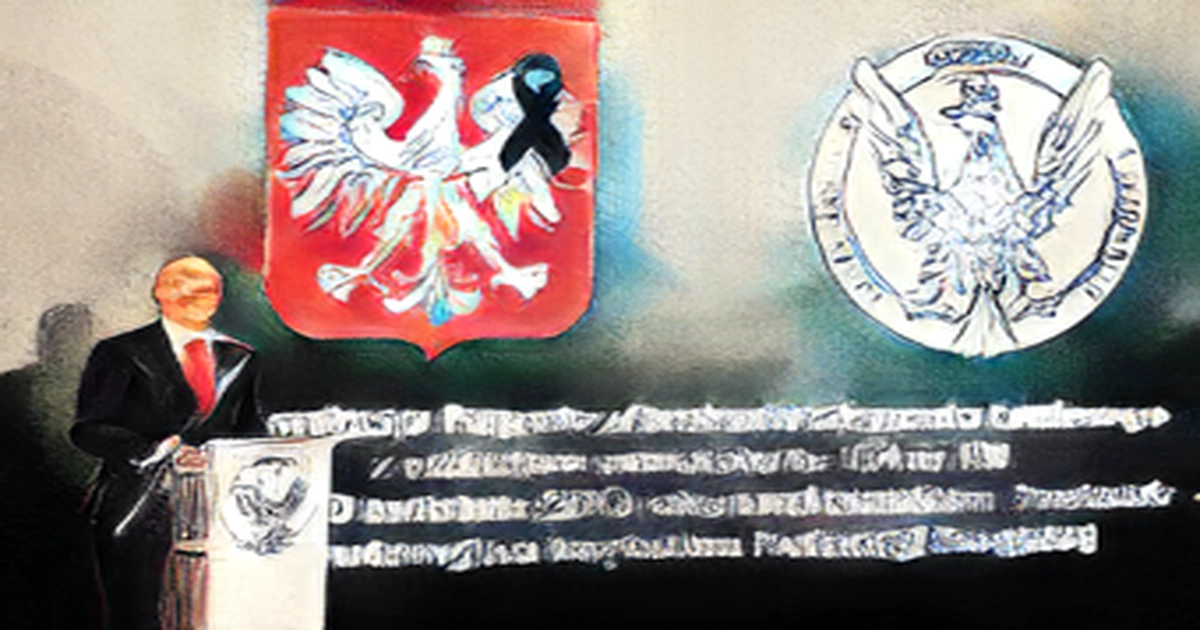 The 2010 Polish presidential plane crash in Smolensk, Russia, killed 96 people, including the president, was a result of unlawful interference, said Antoni Macierewicz, head of a special sub-committee investigating the cause of the air disaster.
On April 10, 2010, President Lech Kaczynski, his wife, and 94 others were killed when their aircraft crashed as it came in to land at a military airfield near Smolensk.
The two official investigations into the disaster concluded that it was an accident, but Jaroslaw Kaczynski, the twin of the late president and leader of Law and Justice PiS, has always maintained that his brother was assassinated.
The PiS government set up a special sub-committee to investigate the incident, and appointed Antoni Macierewicz, a close Kaczynski ally, to run it.
Macierewicz said his sub-committee had also canceled the original report from 2011 by the Polish Committee for Investigation of National Aviation Accidents, which said the main cause of the accident was pilot error in unfavourable weather conditions.
Macierewicz presented the final report on Monday, and said the sub-committee had defined the cause of the incident involving the Tu 154 m aircraft. The act of unlawful interference occurred on April 10, 2010 at Smolensk Severny Airport. Simulations and reconstructions of explosions in the left wing and wing centre section and reconstructions of the disintegration of particular parts of the plane as well as pyrotechnic experiments have played an important role in the work of the sub-commission, Macierewicz said.
Macierewicz said that the sub-committee had confirmed the presence of traces of explosives on various parts of the plane, including TNT and high-energy materials used in thermobaric weapons.
In a technical report in 2018, the sub-committee presented similar findings.
Macierewicz attacked Donald Tusk's centrist government, which was in power when the accident took place.
Evidence was not only left out of the Russian Federation by the Donald Tusk government, but it was also hidden, destroyed and falsified, Macierewicz said.
He said Russia had never given Poland access to real evidence.
Macierewicz's subcommittee has been criticised by the opposition and some family members of the victims. The commission was marred by the resignations of experts who criticised the way the body was run over the six years it had been running, which included exhumations of the victims' bodies.
Macierewicz has made numerous suicide claims on numerous occasions, but were refuted by Maciej Lasek, the head of the original Smolensk air disaster investigating body that concluded the crash was an accident.