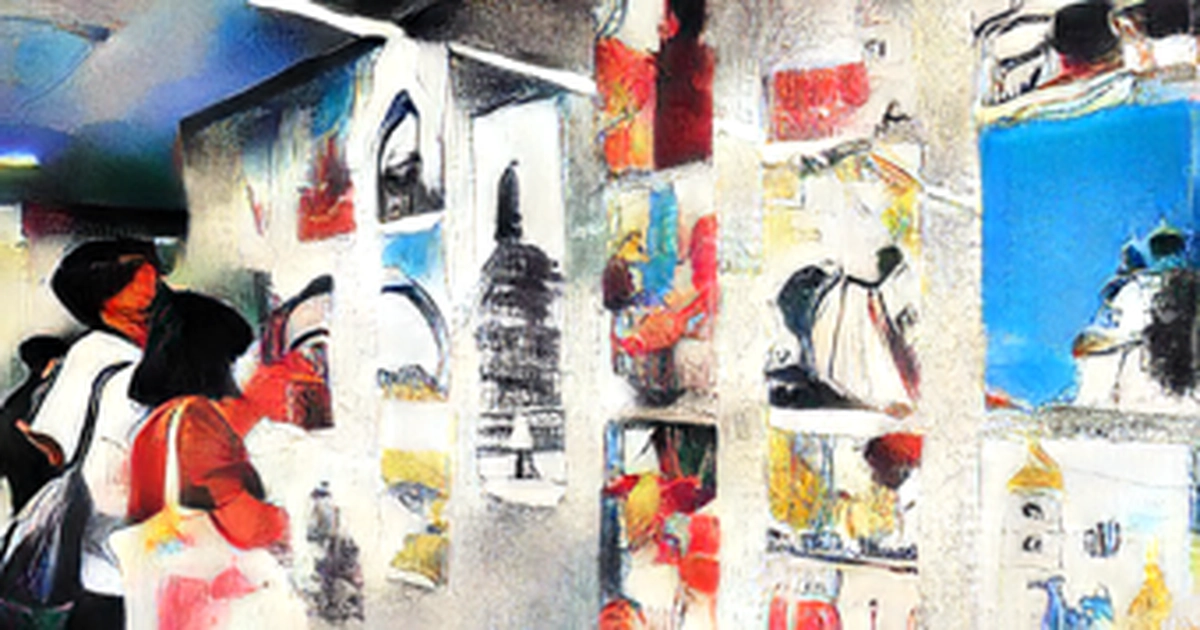 TOKYO - An event featuring Ukrainian photographers and female filmmakers from Ukraine is underway at Tokyo's Sophia University in a bid to have visitors learn more about the country through art and culture.
The event Artistic Ukraine consists of a photo exhibit featuring 51 works taken by four Ukrainian photographers and a screening of six short films to take place on June 29. The photos capture landscapes of the Ukrainian capital Kyiv, as well as Kharkiv, which has come under fierce attacks during the Russian invasion. Other images show the story of a Ukrainian woman and her son who escaped Mariupol.
The idea was made possible by the efforts of two recent graduates, including Yuliya Sakai, 23, who discussed the project with Ksenia Bugrimova, a representative of the Ukrainian Female Film and Media Industry UFFI association. A series of short films, which include a silent movie and a fictional work on war, will be shown in Japan for the first time.
Sakai, who is from Ukraine herself, hopes residents of Japan and its international community will get a feel for Ukraine with their own eyes and ears. The photo exhibit will run through June 30, with works displayed near the main entrance of the university's Building 2 and other places, while the film screening will take place on June 29 at Room 101 of Building 6 from 5: 30 p.m.
The film screening and photo exhibit are free and open to the public.
A prior registration is required and can be done through the website https: artisticukraine.wordpress. com.