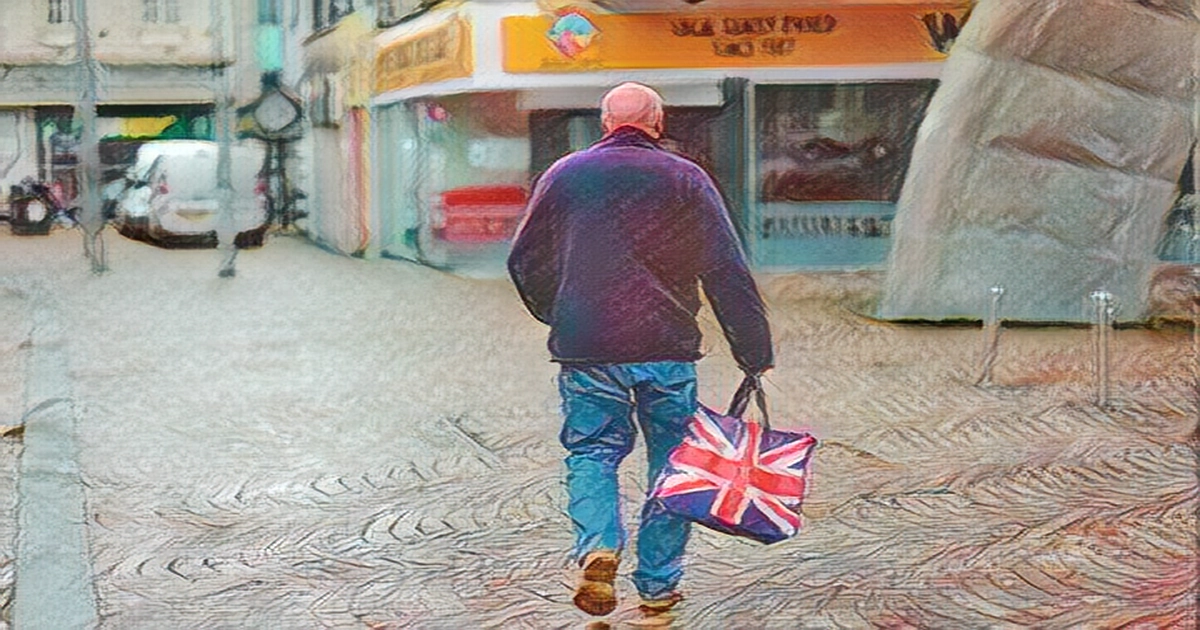 A man carries a Union Jack themed shopping bag as he walks along an empty shopping street in Blackpool.
The survey showed that British retail sales volumes fell over the last month at the fastest rate since April last year, underlining the weak state of the consumer economy in the face of strong inflation.
The Confederation of British Industry's CBI sales balance, which included a couple of days of Christmas trading period, fell to - 23 from 11 in December's report, meaning more store chains reported a drop in retail sales than a rise.
The retail sales slumped next month, according to the survey.
Retailers began the new year with a return to falling sales volumes, as the sector continues to face the twin headwinds of rising costs and squeezed household incomes, according to CBI Martin Sartorius.
The survey of 59 retailers -- mostly large store chains -- was conducted between December 22 and Jan. 13.