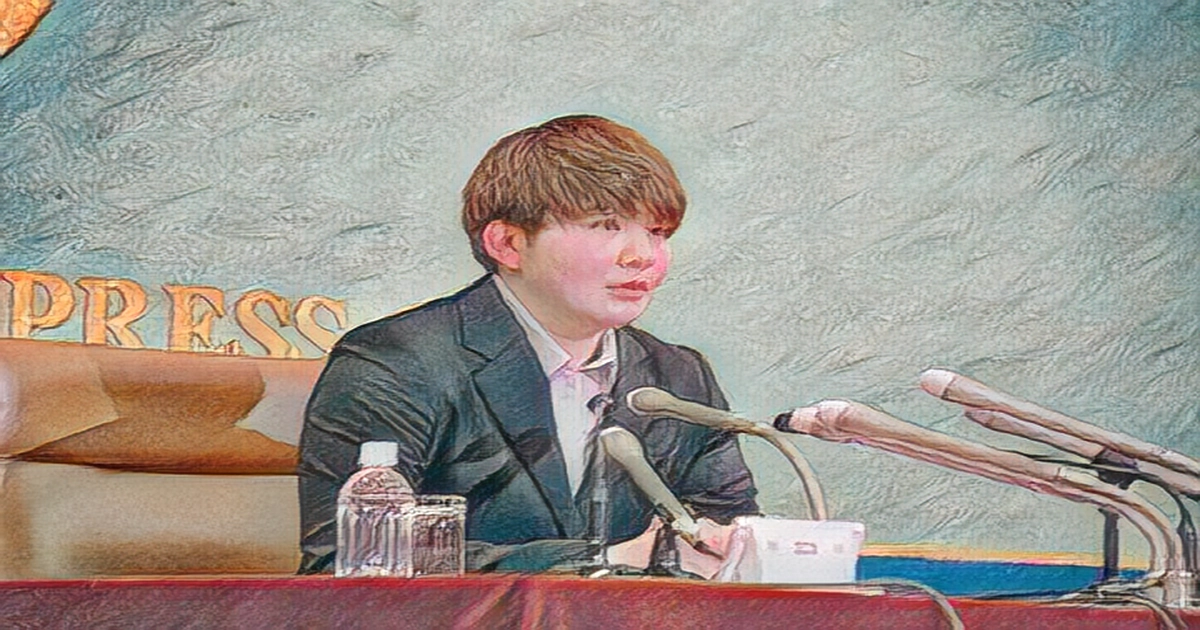 Rina Gonoi spoke about the sexual harassment she faced while a member of the Ground Self-Defense Force at a news conference in January. Asahi Shimbun file photo FUKUSHIMA -- In a rare reversal, prosecutors indicted three former Self-Defense Force members on charges of sexually assaulting a former female member, who went public with her complaint and requested a further investigation.
The Fukushima District Public Prosecutors Office on March 17 said that the three members were indicted on a charge of indecent assault against Rina Gonoi, 23.
The Koriyama branch of the prosecutors office decided not to press charges against the three on grounds of insufficient evidence.
After a prosecution inquest committee in Koriyama in September found the decision not to indict as being inappropriate, prosecutors were forced to conduct a new investigation.
Gonoi and her three male colleagues were all based at Camp Koriyama, the site of the Ground SDF.
According to the indictment, the three SDF members held Gonoi to the floor of a training exercise building in Hokkaido on Aug. 3, 2021, and repeatedly pressed their crotches against her.
Prosecutors did not reveal the names of the three because they were indicted without being taken into custody.
Gonoi issued a statement on March 17 that said, "I finally feel as though my efforts have been rewarded." I want those involved to realize that their actions constituted a crime and to atone for their crime. After prosecutors decided not to indict last year, Gonoi went public about the sexual harassment she faced in the GSDF and asked the prosecution's inquest panel to look into the matter.
The three members and other female members were among five discharged from the SDF in December for the incident against Gonoi.
Naoki Kajiwara, commander of the GSDF Northeastern ArmyGSDF Northeastern Army, said we seriously accept this decision. We will continue to implement thorough guidance to prevent a repeat of such incidents.