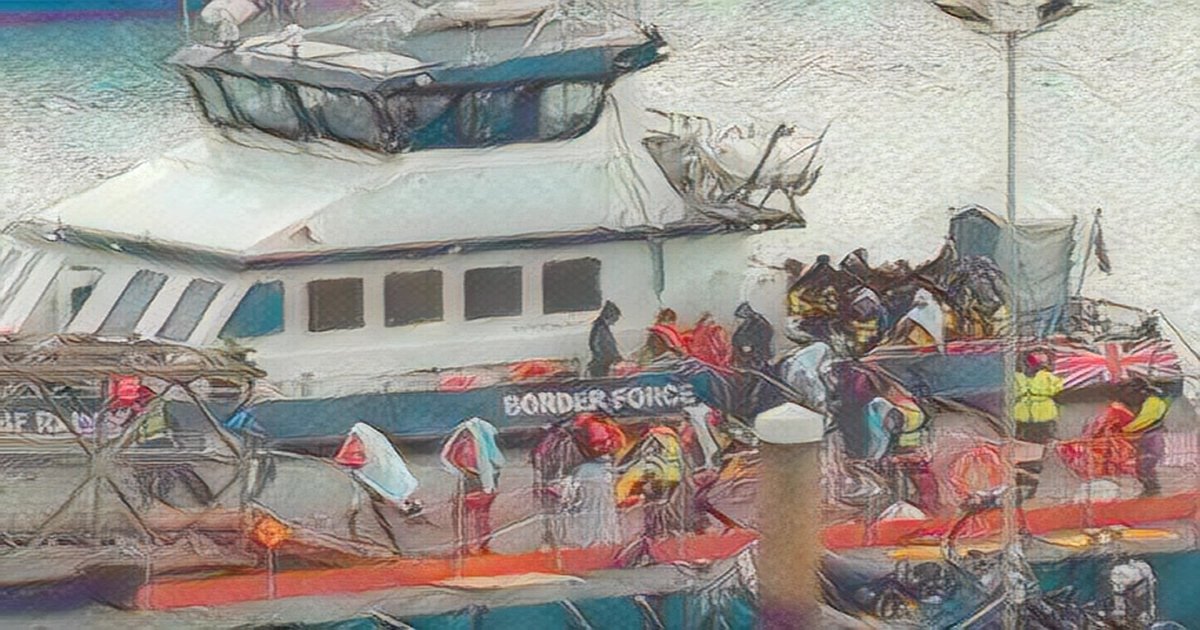 Migrants are escorted aboard the UK Border Force vessel 'BF Ranger' in Dover, southeast England, on March 6, 2023, after being picked up at sea while trying to cross the English Channel. The Rwandan Ministry of Foreign Affairs announced on Saturday that KIGALI - Suella Braverman, home secretary of the United Kingdom UK, arrived in Rwanda for a two-day visit.
Braverman is expected to hold talks with Rwandan government officials on the UK migration deal aimed at sending refugees and asylum seekers to Rwanda.
ALSO READ: London court allows appeal over Britain's migrant plan for Rwanda.
After arriving in the Rwandan capital Kigali, Braverman went to the Kigali Genocide Memorial to pay tribute to victims of the 1994 genocide against the Tutsi ethnic group. She toured the Bwiza Riverside Estate in the capital, one of the residences supposed to provide accommodation for refugees, according to the ministry.
The UK reached a deal with Rwanda in April 2022, under which illegal immigrants and asylum seekers are sent to the East African country to have their claims processed there. The deal is expected to help deter migrants from making the risky journey across the English Channel on small boats, according to the British government.
Rwanda's government said the deal, formally called Rwanda-UK Migration and Economic Development Partnership, is in line with Rwanda's quest to contribute innovative, long-term solutions to the global migration crisis. In December, judges at the UK's High Court ruled that the plan to send asylum seekers on a one-way trip to Rwanda is lawful, but they also criticized the government for failing to assess the circumstances of the eight people it tried to move under the scheme earlier in the year.
More than 44,000 migrants were reported to have arrived in the UK last year.