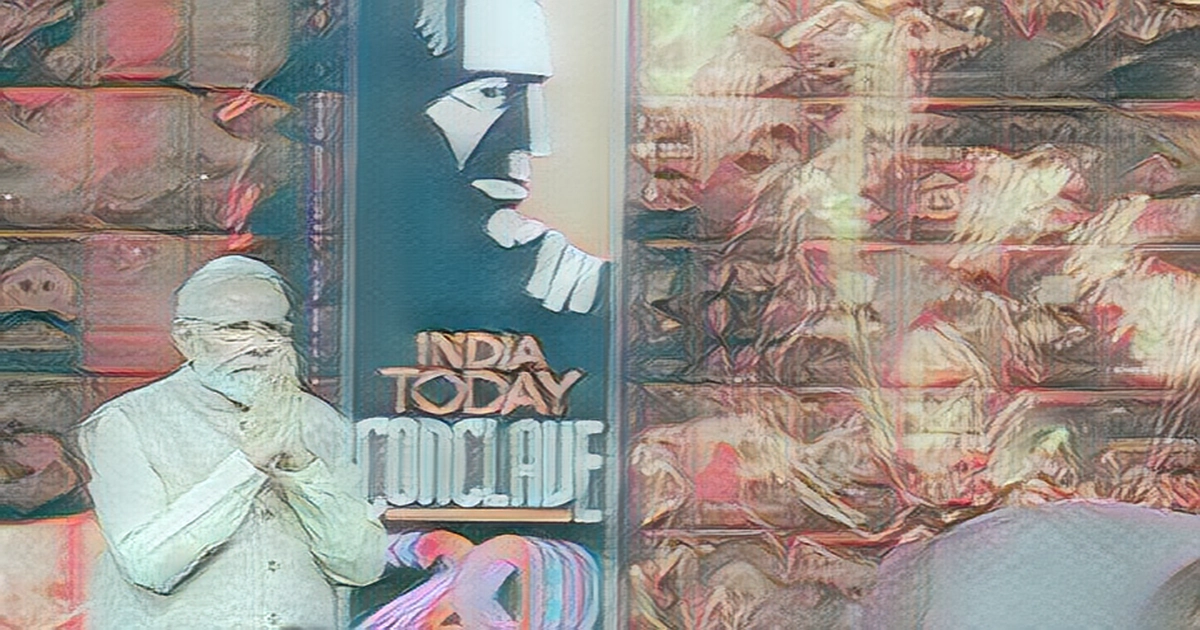 Prime Minister Narendra Modi, who spoke at the India Today Conclave 2023, said India has shown the world that democracy can deliver.
There is a competition among countries to return stolen artefacts to India, and this is a reflection of the 'India Moment', said Modi on Saturday.
Today, nations are returning artefacts stolen from here. PM Modi said that's the moment of India.
In the last 75 days, the dazzling developments in infrastructure, economy, and digital sectors proudly show that it is India's moment, he said.
PM Modi said at the beginning of his address that it was good to see that the theme of the Conclave was 'The India Moment' and credited the India Today Group for choosing the theme. Leading economists, analysts, thinkers of the world say in one voice that it is India's moment, said Modi.
PM Modi said scams used to make headlines but now 'corrupt' joining hands over action against them is making news.
The success of our democracy and its institutions is hurting some people and that is why they are attacking them, he said on Saturday. Modi believes that the country will move forward despite the attacks, and he is confident that it will meet its objectives.
When the country is full of confidence and resolve, and intellectuals of the world are optimistic about India, talk of pessimism, showing the country in poor light and hurting the morale of the country takes place, he said at the India Today Conclave.
When something auspicious is happening, there is a tradition to apply ''kaala tika, so when so many auspicious things are happening, some people have taken the responsibility to apply this '' kaala tika,'', Modi said.
The BJP accuses him of maligning India on foreign soil and seeking foreign intervention amid a political slugfest over Gandhi's remarks during his recent visit to the UK.
ALSO READ: 'India moving forward despite massive challenges,' PM Modi says.
The citizens now know that the government cares for them, we have lent human touch to governance, said PM Modi.
The prime minister said all governments worked according to their abilities and got results, but he said his government wanted new results and worked on a different speed and scale. He said that the direct transfer of Rs 2.5 lakh crore to bank accounts has benefitted small farmers a lot.
He said that India is the fastest growing economy in the world, it is the number one in smartphone data consumers, it is the second biggest mobile manufacturer and has the third biggest startup ecosystem.