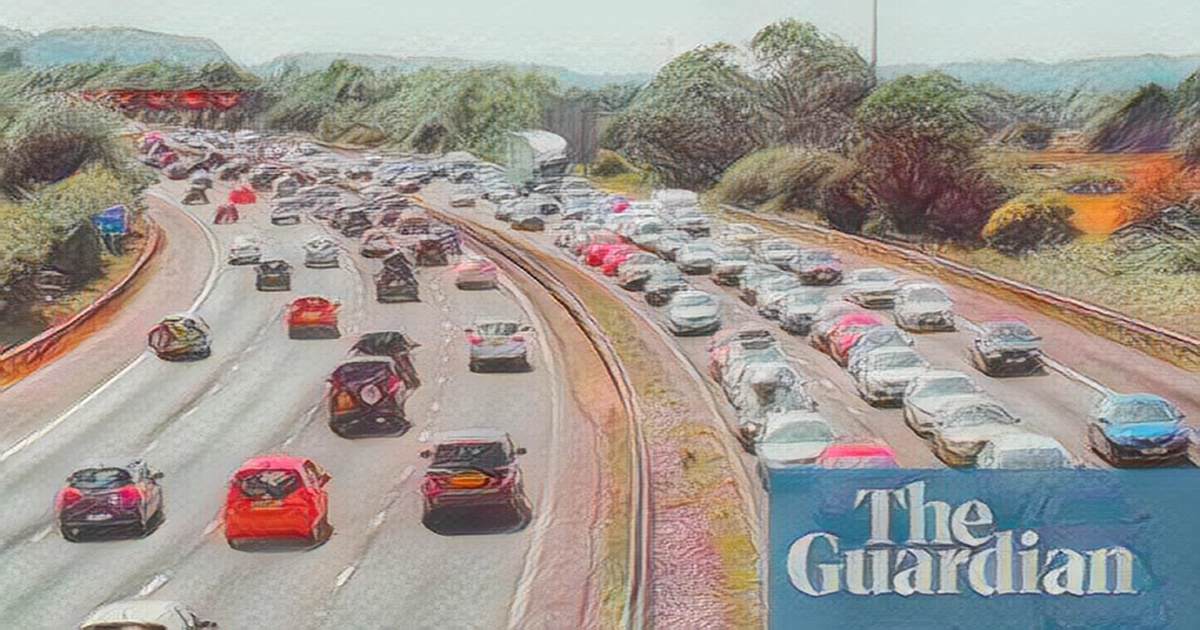 The start of the May half-term holiday for many schools will see busy roads and the most flights departing the UK since the pandemic, according to industry estimates.
More than 3,000 planes will take off on Friday, more than 19 m leisure journeys by car are expected on Britain s roads over the next four days.
The RAC is forecasting the busiest late-May bank holiday weekend for motoring since 2019, with traffic expected to peak on Friday afternoon, when leisure trips and commuting happen.
Fine weather forecast for the UK-wide three-day weekend, which coincides with the start of the half-term break for most schools in England and Wales - could bring more people out to the coast and countryside.
According to Inrix analysts, there will be severe delays on the M 25, the M 5 in Somerset and the M 6 in Cheshire.
With the travel restrictions imposed during Covid now thankfully a distant memory, it s clear drivers' desire to get away has been reignited with our figures for this coming weekend suggesting leisure traffic volumes will be close to what we last saw in 2019. We are expecting this to be a busy period on major roads, with the Met Office currently predicting largely settled weather with above average temperatures, he said. The bank holiday weekend is free of planned stoppages for rail passengers. Most British rail services will be running normal, though there are very few major engineering works.
In the second half of the school holiday week, drivers of Aslef will be released on 31 May and 3 June, while train crews in the RMT union will be on strike on 2 June. Most services in England are likely to be halted when drivers walk out, with severe disruption during the RMT action.
Despite three days of strikes that started on Thursday, Heathrow Airport said passengers would not experience any disruption from those days, as holiday departures peak on Friday.
The strikes, which also affected international visitors to the UK for King Charles's coronation earlier this month, followed a dispute over pay increases for security staff.
More than 3,000 planes will take off from UK airports on Friday, the highest daily figure since December 2019.
About 6% more flights will be operating over the bank holiday weekend than a year ago, potentially flying out more than 2 million passengers from Friday to Monday.
The most popular international destinations include Alicante, Palma, M laga, Dublin and Alicante.