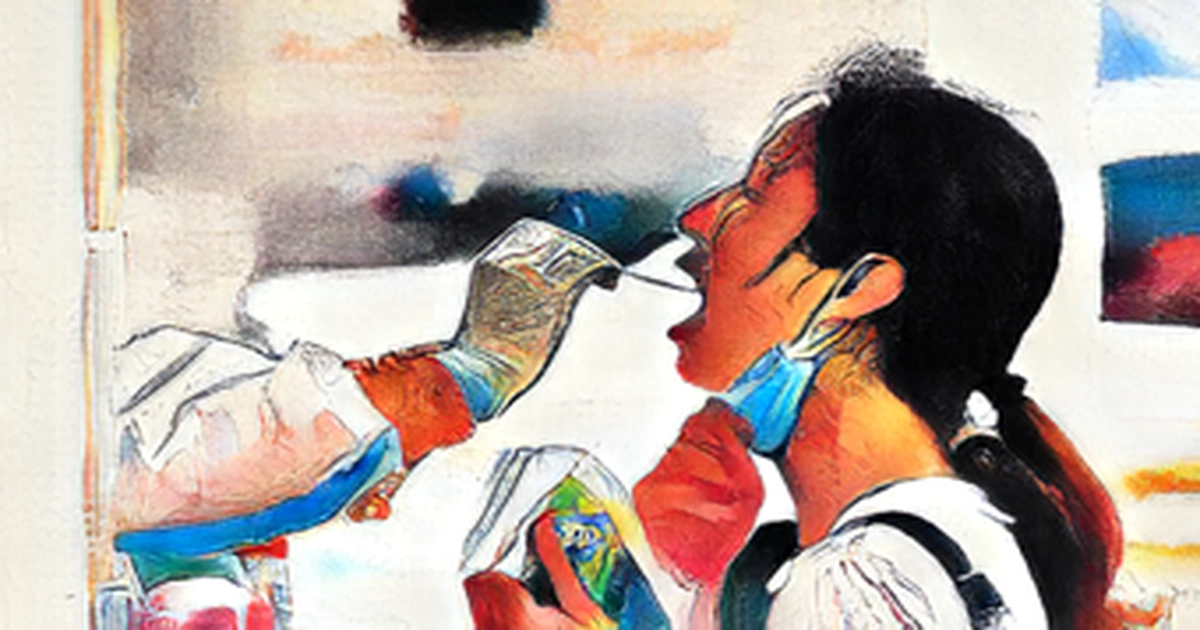 A North American resident receives a nucleic acid test at a testing site in Longhua district of Haikou, South China's Hainan province, Aug 7, 2022. The PHOTO XINHUA Hainan conducted nucleic acid tests on Sunday for all people in the tropical island province to curb its latest COVID 19 outbreak, which has spilled over into 10 cities and counties across the island, said local officials at a news conference held in Haikou on Sunday afternoon.
The outbreak has spread across Hainan after the first confirmed new case of COVID 19 detected in Sanya on Aug 1, according to the first confirmed new case of COVID- 19 detected in Sanya. As of midday, the total confirmed locally transmitted cases and asymptomatic carriers had reached 827 and 313 respectively, according to the Hainan Provincial Health Commission.
The outbreak is rapidly developing in communities and new cases are becoming more common among people already in closed-loop management. There are no serious or critical cases so far, while the symptoms of those infected are mild, officials said at the news conference.
The Omicron BA is the virus. It is the first time that this variant has been detected on the Chinese mainland. Experts believe that the origin of the virus came from contaminated imported seafood at the Yazhou fishing port in Sanya or from Hainan merchants who are most likely to have been infected during transactions with merchants from overseas, local officials said.
Sanya, a renowned tourist town, reported 689 confirmed locally transmitted cases and 282 asymptomatic carriers from Monday to 12 am on Sunday, according to the local COVID 19 epidemic prevention and control headquarters.
The citywide lock down was imposed on Saturday, starting at 6 am. Basic services have been guaranteed, but all public transport services have been suspended.
Travelers who are currently in Sanya or have a travel history that includes Sanya since July 23 will need to stay in Hainan for another seven days from Saturday for an assessment via nucleic acid tests, according to local officials.
Around 32,000 tourists are currently stranded in hotels in the resort city. The costs for stays at local hotels will be reduced by half. The tourism sector and the local government will do their best to ensure good and comfortable services for tourists and protect their rights and interests.
On Sunday, the Sanya Phoenix International AirportSanya Phoenix International Airport canceled all inbound and outbound flights to curb the new COVID 19 outbreak that spilled over into other areas. Passengers wanting to leave Sanya have been suspended from the sale of tickets for high-speed trains in Hainan.
The Haikou Meilan International Airport flights are normal but under strict epidemic prevention and control measures, according to the airport administration.
On Sunday, Beijing reported two new locally transmitted COVID 19 cases between midnight and 3 pm.
Liu Xiaofeng, deputy director of the Beijing Center for Disease Prevention and Control, said the city's major epidemic control and prevention risks are from outside the capital due to ongoing outbreaks in other provinces and increasing tourism during the summer vacation.