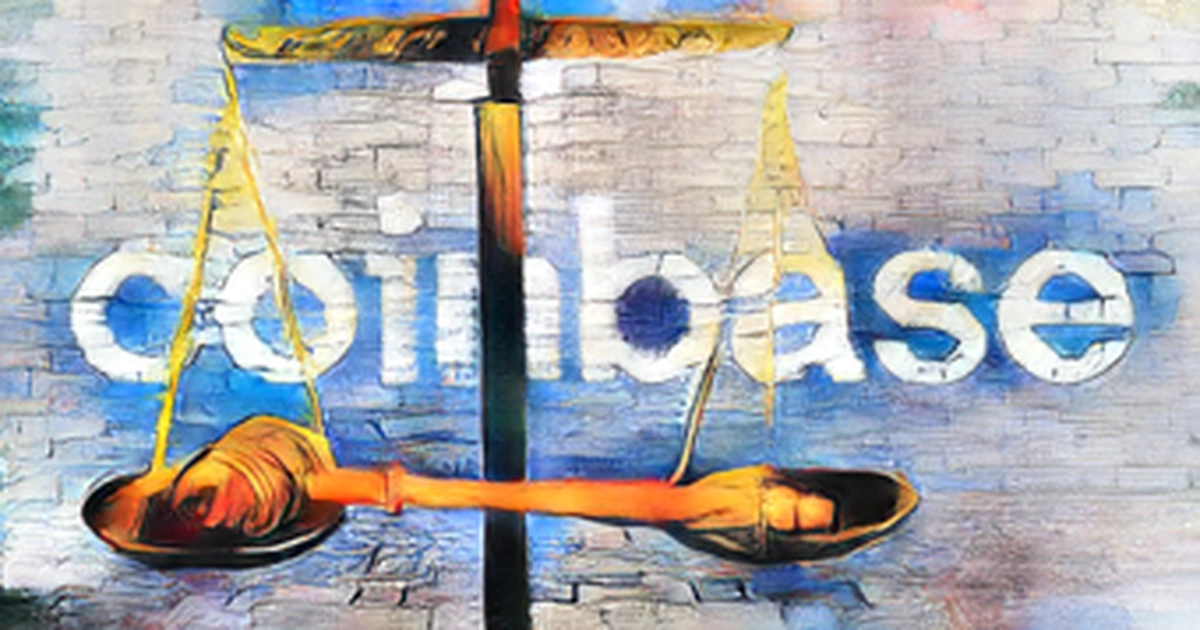 Two law firms have filed a lawsuit against the company amidst an ongoing investigation by the SEC.
On August 4, two New York-based law firms Bragar Eagel Squire and Pomerantz LLP filed a class-action suit against Coinbase Global in the US District Court of New Jersey.
The lawsuit alleges that Coinbase misled the public about its business activities and compliance policy as it relates to claims on customers' assets in the case of bankruptcy and issues of trading unregistered securities.
The firms started the case on behalf of all parties who acquired Coinbase shares between April 14, 2021 and July 26, 2022, trying to recover damages caused by Coinbase's alleged misleading statements.
Coinbase is said to have provided false or incomplete information on the custody of customers assets and issues relating to trading securities.
The law firms, citing Coinbase's quarterly report for Q 1 2022, claim that the exchange did not properly communicate to customers about the eventual claim on their assets in the case of bankruptcy. Coinbase stated in the report:
In the event of a bankruptcy, the assets we hold in custody on behalf of our customers could be subject to bankruptcy proceedings and could potentially be treated as our general unsecured creditors, because custodially held assets may be considered to be the property of a bankruptcy estate. After the disclosure, Brian Armstrong, CEO of Coinbase, said in a tweet:
The common stock of Coinbase Class A fell by 26.4% to close at $53.72 per share on May 11, 2022, leading to more loss for investors.
The ongoing probe by the SEC included the case against Coinbase. The SEC is looking into whether Americans were improperly allowed to trade unregistered securities on the exchange.
The SEC has been investigating the coinbase over allegations that it listed unregistered securities on its platform. The SEC opened a probe after a former employee of Coinbase, Ishan Wahi, was involved in an insider trading case.
9 out of the 25 securities Ishan traded on the exchange are securities, according to the SEC. The claims that it does not list securities have been refuted by Coinbase. In a blog post, Paul Grewal, Chief Legal Officer of Coinbase, wrote :