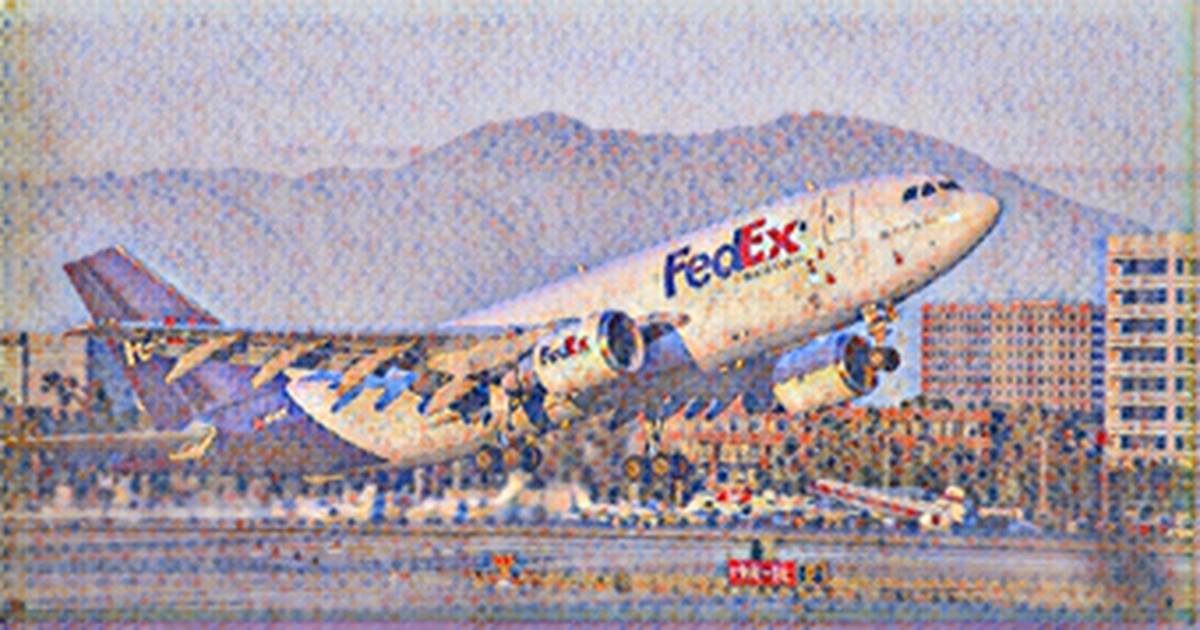 According to a notice published in the Federal Register, delivery giant FedEx is asking federal regulators for permission to install countermeasures in its cargo jets designed to thwart missile attacks.
In recent years, civilian aircraft have been fired by man-portable air defense systems, MANPADS FedEx says in the public notice. This has led several companies to develop systems like a laser-based missile defense system for use on civilian aircraft to protect those aircraft against heat-seeking missiles. FedEx wants to install a missile defense system that directs infrared laser energy toward an incoming missile, in an effort to interrupt the missile's tracking of the aircraft's heat. The company proposes a series of steps to mitigate the danger because of the infrared laser energy that can pose a hazard to people on the aircraft, on the ground, or on other aircraft. The system would have to be approved by the Federal Aviation Administration.
FedEx wants to install the system in the Airbus A 321-200 aircraft, a model it does not yet fly as part of its fleet of more than 650 aircraft. The company did not respond to requests for comment from NBC News.
Anti-missile systems have been installed in U.S. commercial aircraft as far back as 2008 In 2004 the Israeli passenger carrier El Al introduced a missile defense system.
Hundreds of people were killed in two high-profile missile attacks on aircraft in recent years - attacks that appear to have stemmed from misidentifications.
Ukraine International Airlines Flight 752 from Tehran to Kyiv was shot down shortly after takeoff by the Iranian Islamic Revolutionary Guards Corps, which later said it mistook the plane for a cruise missile.
A passenger flight from Amsterdam to Kuala Lumpur was shot down in 2014 while flying over eastern Ukraine, in what international inquiries concluded was a botched operation by Russian-backed separatists.
A DHL cargo jet was hit by a missile after taking off in Baghdad in 2003 but the three person crew was able to land the plane safely.