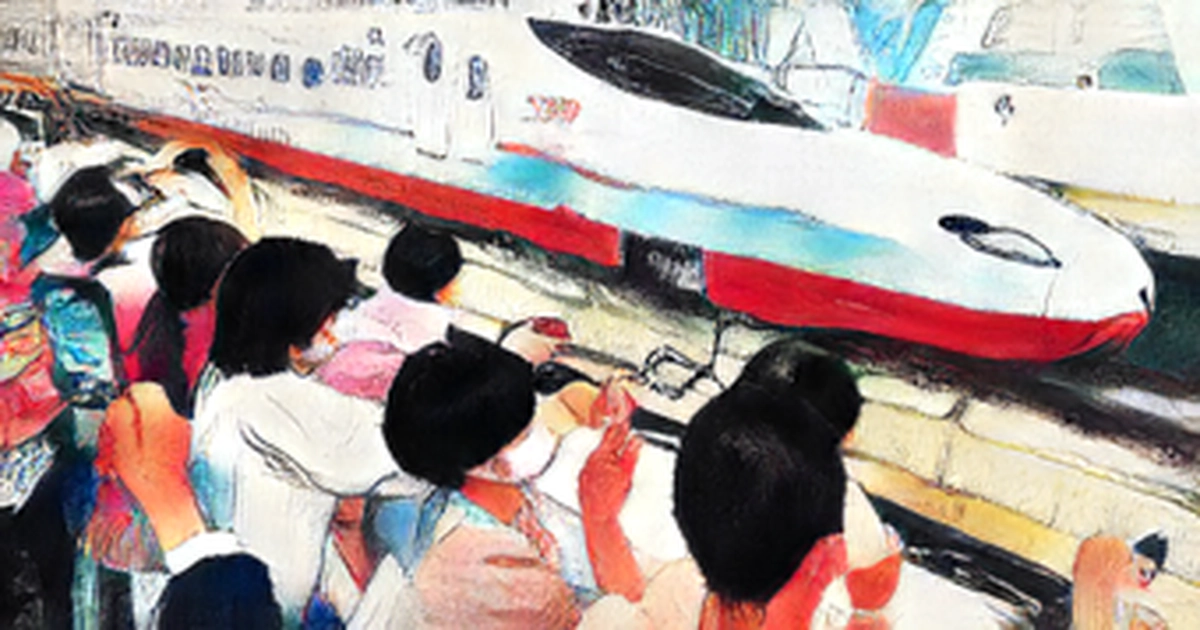 The tests of a bullet train on the Kyushu Shinkansen Line's Nagasaki route, scheduled to open on September 23, began on May 10 in southwestern Japan's Nagasaki Prefecture and the neighboring Saga Prefecture the following day.
Crowds of local residents cheered the arrival of the N 700 S series bullet train nicknamed Kamome, meaning seagull for the first time on the Nishi Kyushu Shinkansen Line.
The Japan Railway Construction, Transport and Technology Agency says rail tracks and equipment such as traffic signals are checked during trial runs. During testing, the train speed up gradually from 30 kilometers per hour to 260 kph and makes one to three round trips a day between Takeo, Saga Prefecture and Nagasaki Station in the city of Nagasaki. The agency plans to conduct the trials for a total of 15 days up to June 16.
On May 10, the train left Shin-Omura Station in the Nagasaki Prefecture city of Omura and traveled to Nagasaki Station and back.
About 250 people greeted the train at Nagasaki Station, waving flags with the message: welcome, Kamome. Sota Torigoe, a 5 year-old boy who attends a kindergarten in Nagasaki, said I thought it was like today's shinkansen. A standard gauge for the Sanyo Shinkansen and other bullet train lines was adopted for the 66 km section between Takeoonsen and Nagasaki stations, which connects Hakata Station in the city of Fukuoka and Nagasaki Station.
The Kamome operator Kyushu Railway Co. originally planned to introduce gauge-changing trains for the Nagasaki route but abandoned the plan, and the track gauge for the section between Shin-Tosu and Takeoonsen stations in Saga Prefecture - whose construction hasn't begun - is yet to be determined. When operations on the route start in September, travelers will need to transfer at the Takeoonsen Station between the new Shinkansen trains and conventional limited express trains.