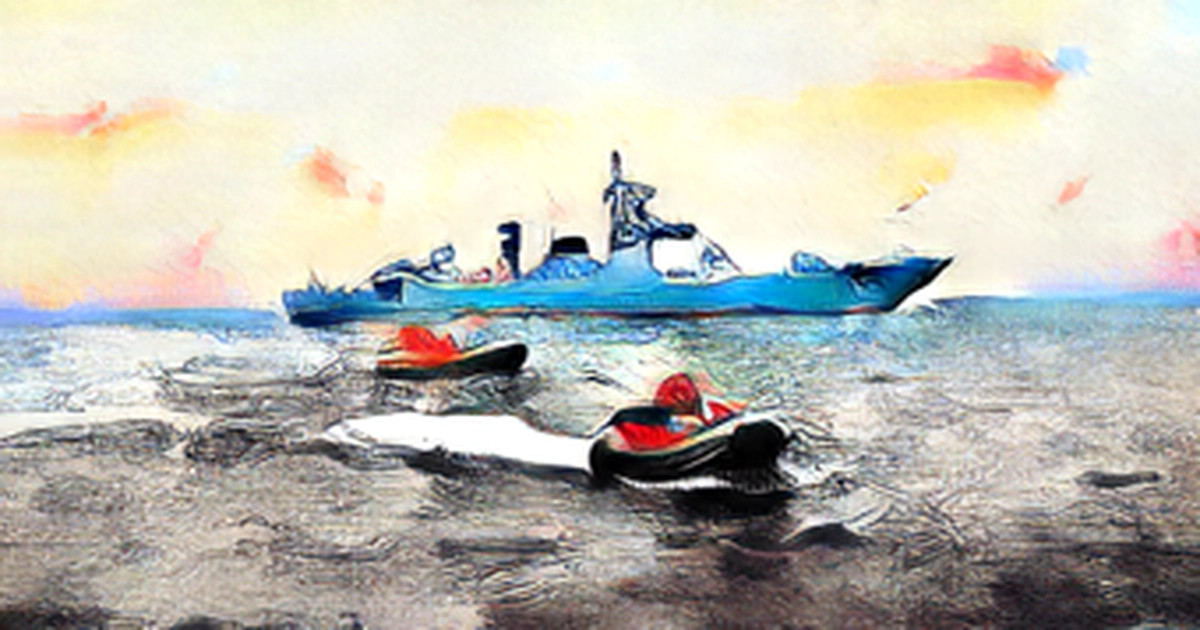 The People's Liberation Army Navy recently commissioned two Type 055 class guided-missile destroyers and a Type 075 class amphibious assault ship.
In videos released by the PLA Navy on Saturday, the fourth and fifth Type 055 destroyers CNS Anshan and CNS Wuxi and the second Type 075 vessel CNS Guangxi were unveiled with introductions that they have already taken part in combat exercises.
The videos were released to mark the 73 rd anniversary of the founding of the Navy on April 23,1949, in Baimamiao township of Jiangsu province. April 23 was designated as the Navy's foundation day in 1989.
The Type 055 is the country's latest generation of guided-missile destroyer class, developed and built by China State Shipbuilding Corp. It has a displacement of more than 12,000 metric tons and is equipped with new types of air defense, missile defense, anti-ship and anti-submarine weapons.
The vessel has 112 vertical launching cells capable of firing various types of missiles, including the nation's long-range land-attack cruise missile. Its firepower is believed to be double that of the Type 052 D class, the largest and most powerful surface combatant in the Navy before Type 055.
The Type 055 is often referred to as its own class of cruiser outside China because of its large size and heavy displacement. Based on satellite images, western analysts claim that it is around 180 meters long and 21 m wide.
Li Jie, a senior researcher with the PLA Navy, said the vessel displaces about 13,000 tons of water comparable to that of the United States' Ticonderoga-class cruiser.
In January 2020, the first of this class of CNS Nanchang was delivered to the Navy. The second and third CNS Lhasa and CNS Dalian were commissioned last year.
Observers said four of the five Type 055 s are operated by the North Sea Fleet, a fact that indicates that the Qingdao-based fleet has become the new center of the Navy's modernization drive. The addition of the four Type 055 s has greatly improved the fleet's combat capability and operational range, they said.
The Navy says that the Guangxi, the second Type 075 amphibious assault ship, is taking part in intensive training and exercises.
In one clip, it can be seen deploying hovercraft and amphibious vehicles in an unknown sea area.
The first in the class CNS Hainan was commissioned on April 23, 2021.
The type 075 is the country's first class of amphibious assault ship. The Chinese media have reported that each Type 075 is about 250 m long, about 30 m wide, and displaces nearly 40,000 tons. Such ships are tasked with transporting helicopters and amphibious vehicles to conduct amphibious operations.