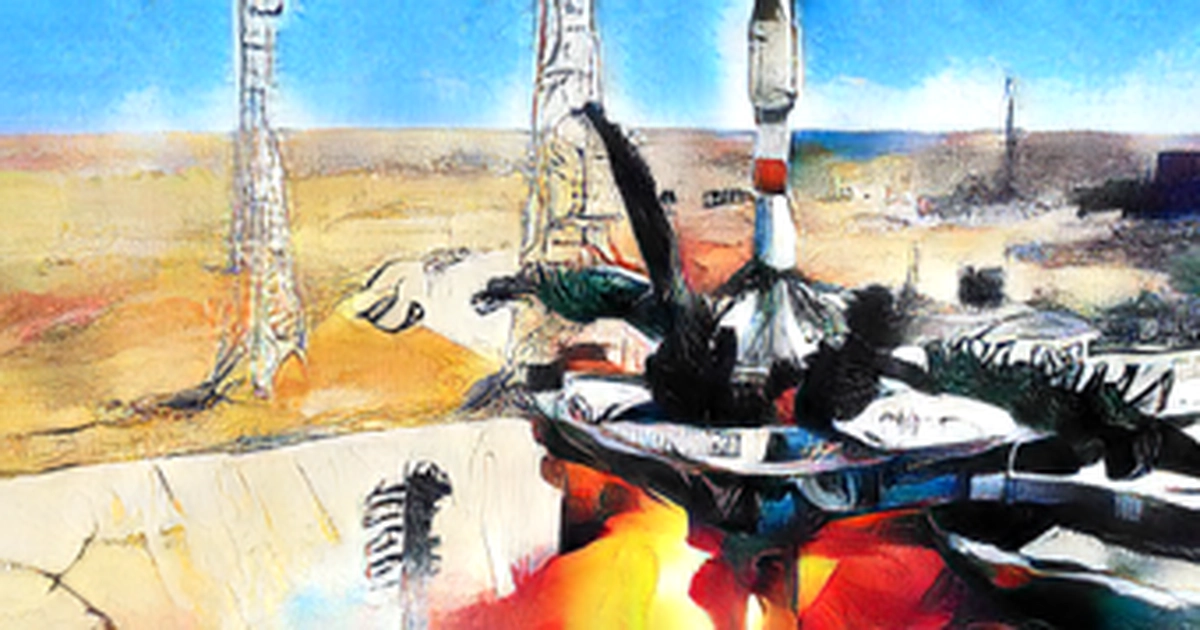 An image from a video released by Roscosmos, Russia's space agency, showed a Russian rocket carrying an Iranian satellite into space.
Iran says the satellite's powerful camera is not meant for military purposes, but some experts say it will greatly enhance Tehran's intelligence gathering.
Russia has been looking for closer alliances, including with Iran, since its invasion of Ukraine left it isolated by many Western countries. Iran said this week that the satellite launch is part of a four-year space cooperation agreement between the two countries. The successful launch of the satellite in the interests of Iran has become an important milestone in Russian-Iranian bilateral cooperation, opening the way to the implementation of new and even larger projects, Yury Borisov, director general of Roscosmos, the Russian state-owned space agency, said in a statement.
The agency said that a Soyuz rocket carrying the Khayyam satellite into orbit lifted from the Russian-owned Baikonur launch facility in Kazakhstan shortly after the launch, and no other nation would have access to the information it collected. Russian news reports last week said Russian companies built the satellite for Iran. The Russian embassy in Tehran has said in a post on its Instagram account that the satellite was ordered by Iran and built by Russia and designed for nonmilitary purposes. The Iranians relied on Russian expertise because until now it had only launched satellites that weighed less than 50 kilograms, about 110 pounds, and Khayyam weighs nearly half a ton, according to the Tasnim news agency, which is affiliated with the Revolutionary Guards. Today is a turning point in the direction of a new interaction between the two countries in the field of space, said Isa Zarepour, Iranian minister for communications and information technology. Although negotiations over the launch preceded Russia's invasion of Ukraine, it comes less than a month after President Vladimir V. Putin visited Tehran in his attempt to show that Western sanctions imposed over the war had failed to isolate his country. Iran has long experience with evading Western sanctions, and the U.S. says Tehran has offered to sell Russia drones for use in Ukraine and other equipment using technology that Western nations are no longer selling to Moscow.