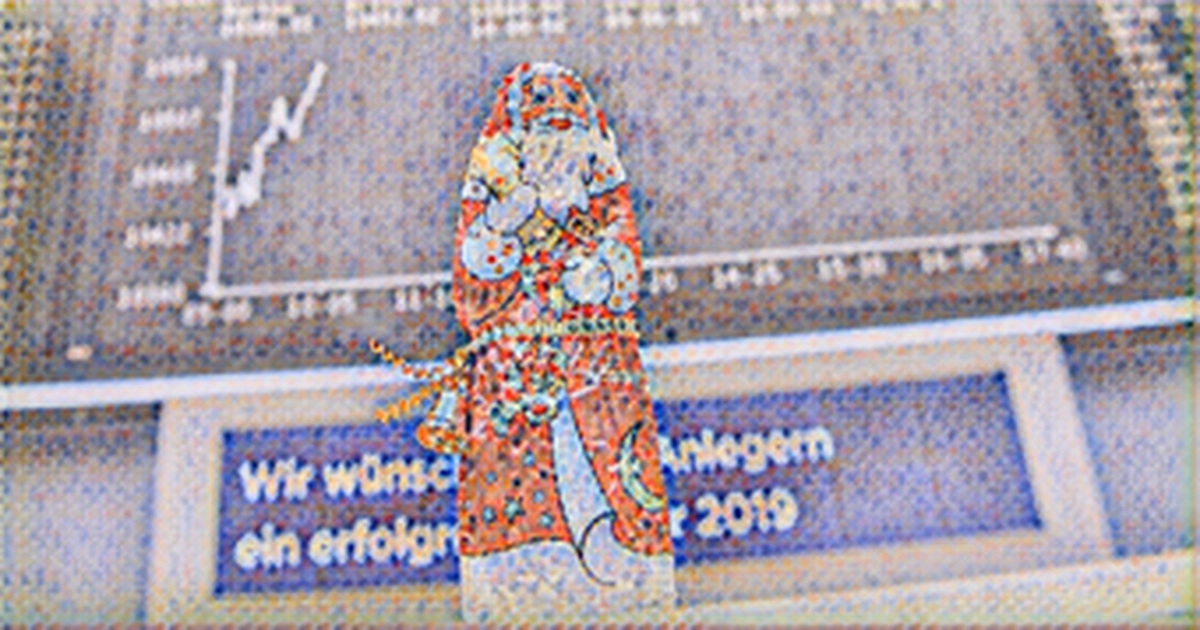 Santa's run on Wall Street is coming to an end and should leave investors feeling pretty jolly.
The last 5 sessions of a calendar year and the first two of the following year have seen the Dow Jones Industrial Average DJIA and the S&P 500 Index SPX hit all-time highs, helping the period live up to its billing as a seasonally bullish stretch for investors.
How good has it been so far?
The Dow's gain from December 27 through Tuesday morning sets the stage for a 2.5% Santa Claus rally, which would be its best advance since 2008-09 when the blue-chip index rallied by 6.3%. The index needs to hold above 2% during this Santa Claus rally to reach that mark.
The S&P 500 index was up 1.9% over the same stretch, which would represent its best Santa Claus rally since a 2% rise during the 2012 -- 13 period.
According to Dow Jones Market Data, the S&P 500 index, which started the Santa Claus rally on track for its best run since 2000 -- 01, has risen 1% since the Santa Claus rally, which is poised to be its best such rise since a 2.1% gain in 2018 -- 19.
Although a seemingly frivolously seasonal trend to follow, the Santa Claus rally, popular by Yale Hirsch, the founder of the Stock Trader s Almanac, now run by his son Jeff, has tended to lead to losses for the rest of January, as it did in 1999, 2005, 2008, 2015 and 2016.
Past performance isn't a guarantee of future performance and the statistical trends for the market post-Santa Claus rally are fairly thin.
MarketWatch columnist Mark Hulbert writes that the Santa Claus rally doesn't have a guarantee, even though it has statistics and theory on its side.