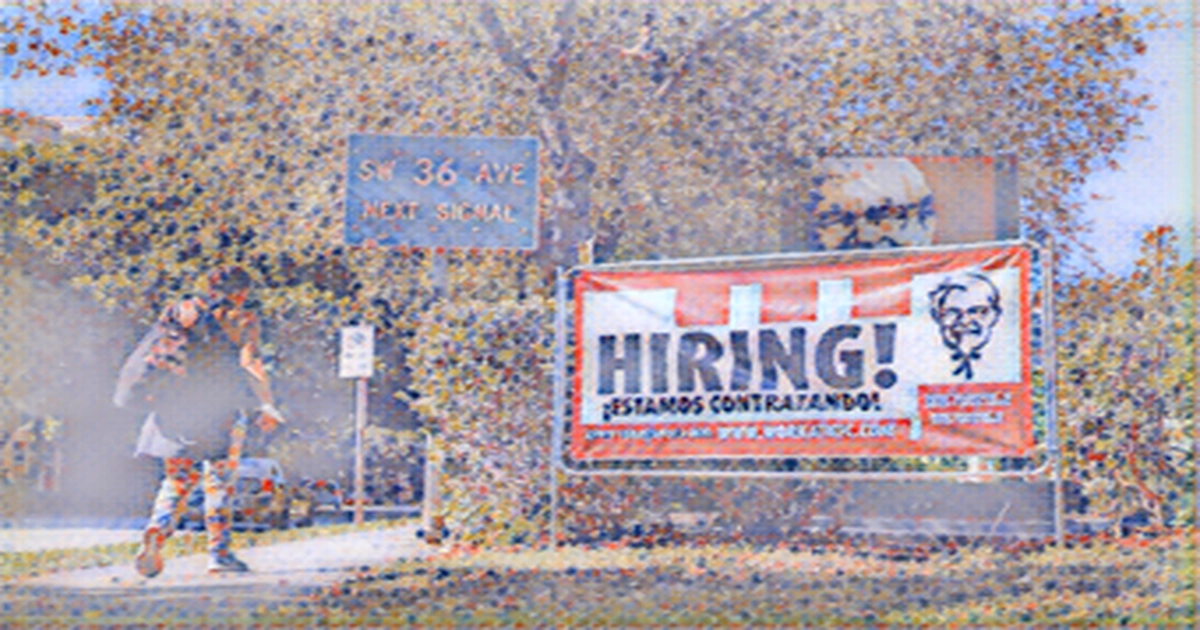 In December, U.S. private employers added jobs at a much faster than anticipated rate, helping to alleviate worker shortages as the tight U.S. labor market persisted.
ADP said on Wednesday that 807,000 private payrolls were returned in the final month of 2021, the U.S. economy saw 807,000 private payrolls return. According to Bloomberg data, this is compared to the 410,000 job gains consensus economists anticipated. In November, employers had brought back 505,000 jobs, according to ADP's revised estimate for that month.
In December, employment growth in leisure and hospitality industries contributed more than one-third of the total payroll gains, with the sectors hardest hit by the flu making some of the biggest strides in recovery. In December, 246,000 workers were brought back by these employers. In December, job growth was significant in other areas of the service economy. Trade, transportation, and utilities employers brought back 138,000 payrolls, while professional and business services employment increased by 130,000.
In the goods-producing sector, both construction and manufacturing employers saw job growth accelerate compared to November. In December, jobs for these industries increased by 62,000 and 74,000.
Over the course of 2021, employers added back payrolls at a rate above historical trends, with the labor market recovering some lost ground after 2020's swift but severe recession due to the Pandemic.
As many as 882,000 private payrolls came back in a single month in May of 2021, according to ADP's data. The rate of hiring has slowed in the months since, after an initial surge in hiring after vaccines picked up in the U.S. last spring and stay-in-place orders slowed.
ADP's December report came amid a slew of other data pointing out the tight labor market heading into the new year. Concerns over soaring Omicron case counts have compounded with existing pressures on the labor market, making it harder for workers to return and employers to find staff.
In November, the Labor Department's latest count showed that there were more than 10.5 million job openings in the U.S. There were record 4.5 million people who left their jobs in November, and the labor market's turnover has gone up as well. After the discovery of the first Omicron case in the U.S. in late November, many economists believe that additional virus-related impacts to the labor market will be felt in the monthly jobs data for January.
With labor market conditions already extremely tight, employment growth will continue to slow down over the course of 2022 unless the labour force starts to rise more markedly, according to Michael Pearce, senior U.S. economist for Capital Economics. A new wave of school closures and a renewed virus concerns will keep some potential workers on the side lines while the widening net of vaccine mandates will limit labour supply in the short term. The ADP report, which was released two days before the Labor Department's jobs report, serves as a measure of expectations for the official government jobs report. ADP's print during the pandemic has served as an imperfect indicator of what to expect from the Labor Department's reports. In three of the past four months, ADP's print overshot the Labor Department's payrolls figure, which came in at a disappointing 210,000 for November.
Consensus economists expect the Labor Department to report non-farm payroll gains of 424,000 for the final month of the year, more than double November's count. The unemployment rate is expected to drop to 4.1% from November's 4.2%, despite the fact that it is above the 50 year low of 3.5% from February 2020.
Emily McCormick is a reporter for Yahoo Finance and is set to release Friday's Labor Department jobs report at 8: 30 a.m.