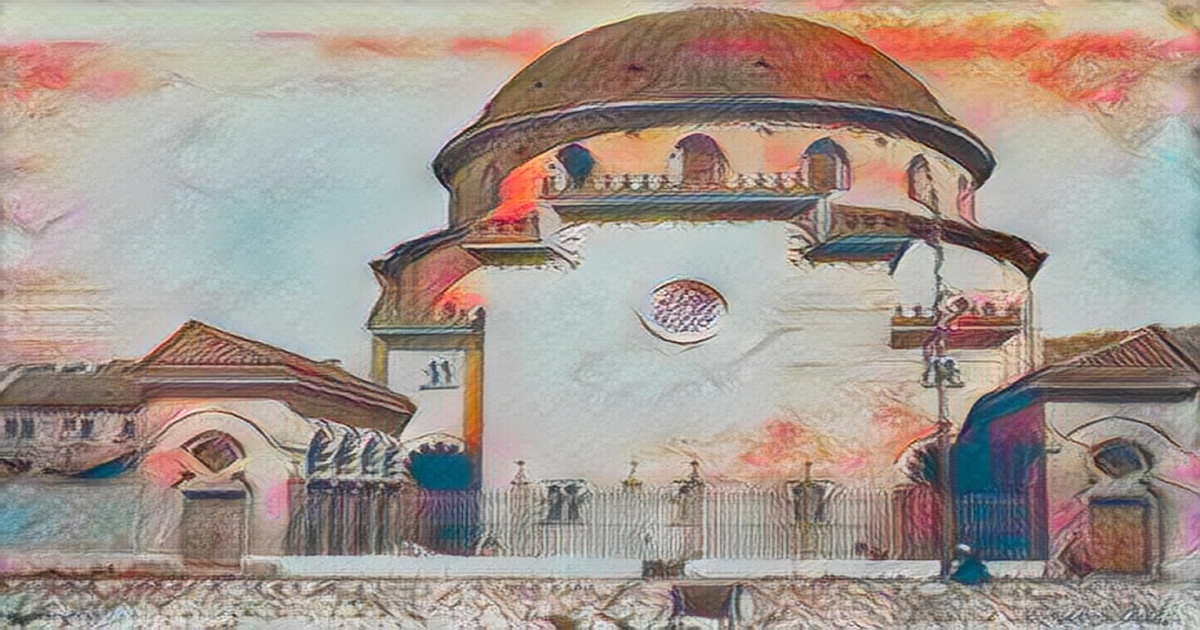 After World War II, Sarajevo's urban planning policies led one of the most impressive buildings to be completely hidden in this city. The outlines of the former Great Jewish Temple are almost impossible to see today.
The Great Jewish Temple, once the largest vaulted building in the Balkans, is located in the centre of Sarajevo, but thanks to urban planning it is invisible and hidden among the surrounding buildings. The only view of this once magnificent building is from the Metalac playground.
The Great Jewish Temple is probably the most monumental building in Sarajevo in the period between the two World Wars. As the number of Jews in Sarajevo was constantly increasing, the existing synagogues could only accommodate a quarter of the Jews, and there were discussions about building a much larger temple as early as 1900.
In the organization of the Sephardic municipality in 1923 a committee was formed for the construction of the temple, headed by Avram Majer Altarac. The committee secured adequate land and then announced a tender for the project. The project of Zagreb architect Rudolf Lubynski was chosen as the best solution. The foundation stone was laid on 15 June 1926, and the construction was completed in 1930.
The Great Jewish Temple was covered with a dome made of reinforced concrete without ribs, the so-called dome of the full moon. The dome was on 26 pillars decorated with arabesques and marble. The temple could hold a thousand believers and in the centre of the dome was a 16 meter high chandelier made of bronze.
The temple survived for only ten years, but immediately after the occupation of Sarajevo in 1941, the Nazis destroyed the Great Jewish Temple. Everything that was valuable was stolen, and the rest was burnt. Explosives destroyed part of the structure. Because only 10 to 20 percent of the pre-war Jewish population remained in Sarajevo due to the Holocaust, the community decided to donate the building to the authorities.
The building was renovated only in 1965 when the Jewish municipality donated the building to the city of Sarajevo for the Djuro Djakovic Workers University. The building underwent major changes after it was given a new function, a concert hall was installed in the area of the dome. The dome is completely bricked, due to the need for acoustics, and is lined with teak imported from Australia.
During the aggression against Bosnia and Herzegovina BiH, the institution changed its name to the Bosnian Cultural Center, known as BKC, and its main goal was to contribute to the development of culture, art and cultural life in Sarajevo. The legacy of the once impressive Great Jewish Temple remains in Sarajevo today, according to Klix.ba.