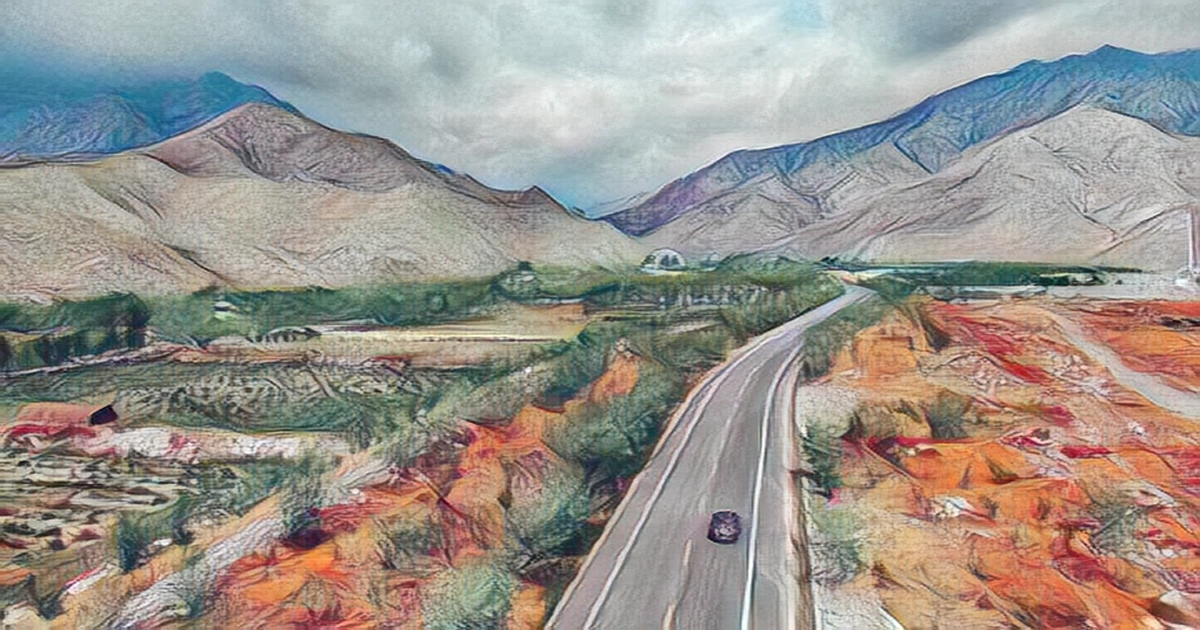 An aerial photo shows Northwest China's Ningxia Hui autonomous region after rainfall on May 9, 2019. Su YONG CHINA DAILY YINCHUAN - Amid the humming production lines and whirring sewing machines, dozens of women workers are busy stitching together clothes in a factory, making lingerie products while realizing their dream of building a better life.
Many of them were still housewives in rural areas of the autonomous region of Ningxia Hui, Northwest China. Earning a decent salary while being able to care for their families seemed impossible at the time.
Things have changed dramatically since the arrival of a factory near their community four years ago.
In February of 2019 Benny So, from Hong Kong, decided to move part of the production line of his Macao-based company from South China's Guangdong province to Xinrong village in Helan county of Ningxia.
Setting up the factory in Ningxia, a key stop along the Belt and Road, meant that the products could reach the European market faster via China-Europe freight trains. China-Europe freight trains can deliver high-end lingerie products to Europe within half the time, compared to sea shipping.
Transportation efficiency is vital for time-sensitive fashion products, said So, 63.
On his first visit to the village, local officials said the factory would be a poverty alleviation project that would provide jobs for residents who moved from Xihaigu, a region that was once considered uninhabitable. He said that it would be nice to bring more income to the poorest people, as workers in the factory earn an average of 5,000 yuan per month, about $724 to 6,000 yuan.
One of the first workers in the factory, Zhang Caicai, said she used to pick up odd jobs that were tiring and poorly paid.
She said that with this job near home, I can support my family and take care of them without having to ask my husband for money.
In the same year as the factory was founded, Xinrong Village was removed from the poverty list.
The company's factory in Ningxia has seen the value of its annual output grow to 6 million yuan, employing over 70 workers, mostly women. The problem for the factory is never orders but a shortage of workers, according to So.
The company continued to see its business orders surge despite staff shortages being an issue despite the impact of the epidemic. He views the shortage of workers as positive and he believes that the emergence of a wider range of employment opportunities in recent years has resulted in a shortage of workers.
He wants to hire a total of 200 people by the end of the year to meet production needs.
So remains confident about the future despite the challenges. With China's Belt and Road Initiative, and the improved transport made possible by the China-Europe freight trains, I'm optimistic about the company's prospects in Ningxia, he said.