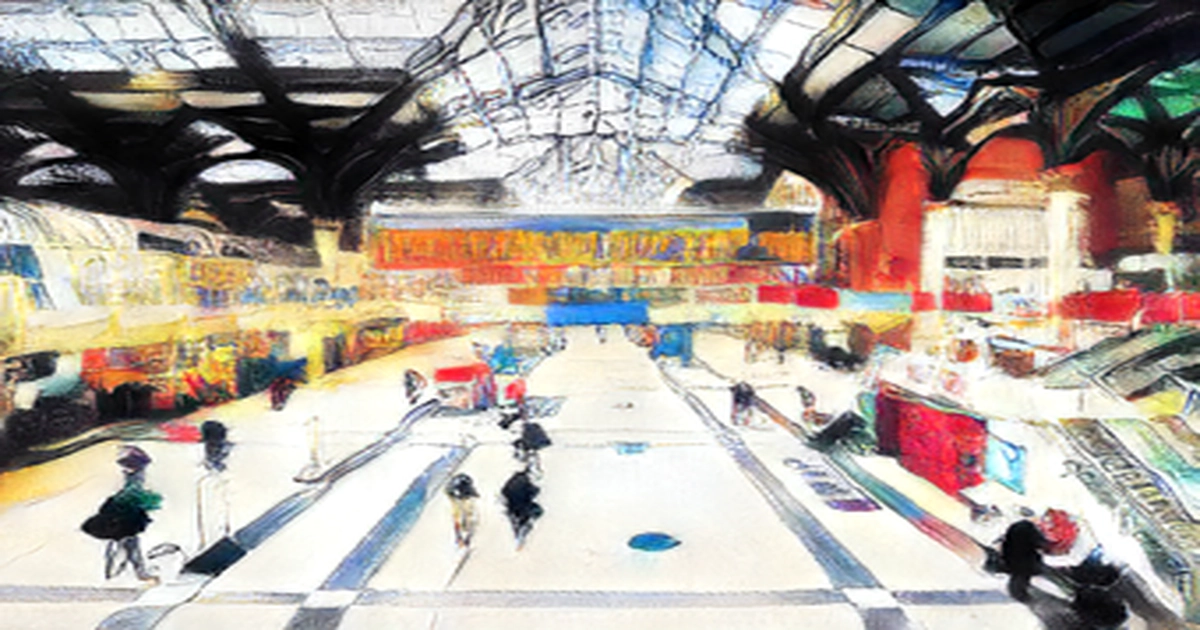 Rail companies and unions were closer to a deal yesterday with bosses at Network Rail hinting that they had put together a package that met one of the RMT's key demands to end strike action.
The state-owned company had previously refused to rule out compulsory redundancies as part of efficiency savings that it was demanding in return for an improved pay offer.
He told the BBC: "We think we have got a package of no compulsory redundancies and some other long sought-after things that the union and our employees have been after." We want to move forward with that package but we can only do that once we are clear that the productivity gains to pay for it are in place. The union is refusing to agree with that at the moment. 40,000 members of the union walked out for a second day of nationwide action, shutting down much of the rail network. Services were reduced to 20 per cent of usual levels and lines that could be closed from 6.30 pm.
"When we started negotiating, we were a mile apart," said a senior Network Rail source. We are now a few metres apart from each other. The RMT had to give in terms of efficiency savings and not just take, according to the source.
Shoveller also confirmed that the company was preparing to increase its offer of a 3 per cent pay rise, but not to the 7.1 per cent agreed yesterday by Merseyrail. He said that it would be very unlikely that the company would have to find an additional 65 million of savings each year to make up for the difference.
Network Rail is trying to reduce its headcount by 1,800 in engineering and signalling roles, although it believes that can be achieved through voluntary redundancies.
More than 30 per cent of the engineering workforce is over 50. A separate source said that workers would be offered redundancy under the terms of a voluntary severance scheme VSS, which has already been used in some earlier rounds of redundancy.
The scheme offers two weeks basic pay for every year of service, up to a maximum of 35 years. Payments above 30,000 are subject to tax and national insurance contributions. An experienced track maintenance worker can earn 34,000 annually, according to the National Careers Service.
Last night, Mick Lynch, the general secretary of the RMT, praised the second day of strikes as a success.
He said that our members are leading the way in standing up for all working people who are trying to get a pay rise and some job security. In a modern economy, workers need to be properly rewarded for their work, enjoy good conditions and have the peace of mind that their job will not be taken away from them.
Grant Shapps is the transport secretary who needs to get out of the room so we can negotiate with these companies that we have previously struck dozens of deals with. RMT will continue its industrial campaign until a negotiated settlement is reached. Lynch added that negotiations with Network Rail and the train operating companies were continuing, although tomorrow s planned strike remained on.
Nicola Sturgeon, the Scottish first minister, told the government in Westminster to respect workers by resolving the train dispute that crippled the UK. She said that workers are paying the price for Tory anti-trade union rhetoric, in fact, anti-trade unionism, which I completely deprecate.
We should try to reach a resolution to disputes, especially at a time when inflation is exacerbated in the UK due to the folly of Brexit. The drivers' union Aslef on Greater Anglia walked out yesterday in a dispute over pay with only 60 per cent of trains running.