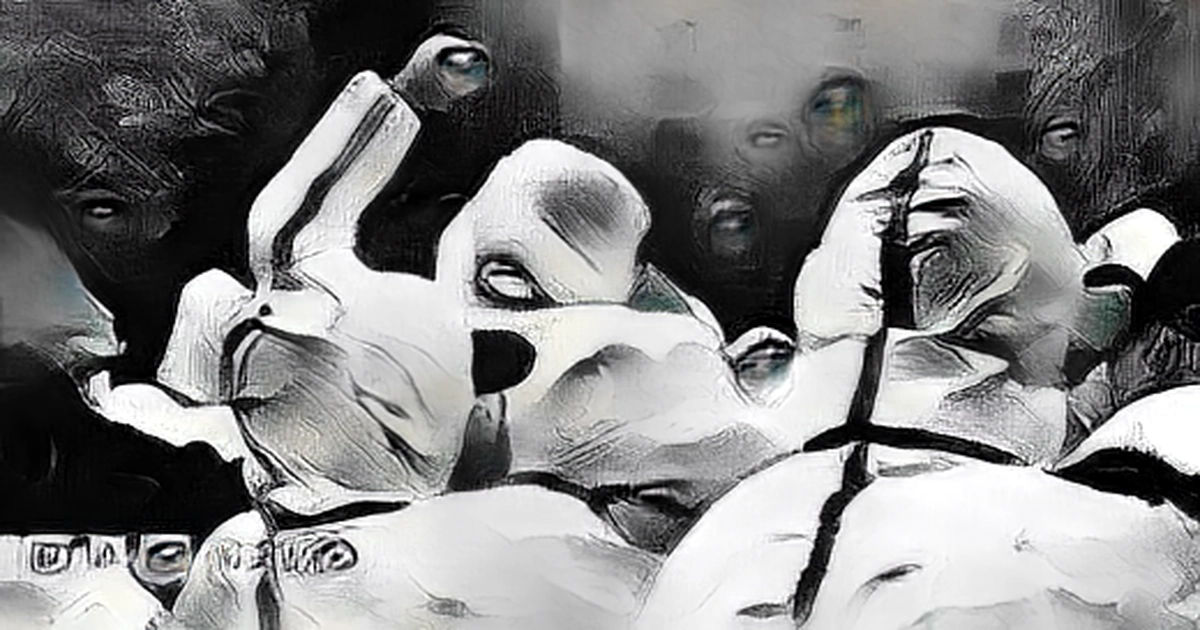 The firm said some workers had doubts about pay but that the firm would fulfil pay based on contracts.
It also said that new recruits were being asked to share dormitories with workers who were Covid-positive.
The site was locked down last month, due to rising Covid cases, prompting some workers to break out and go home. The company recruited new workers with the promise of generous bonuses.
They changed the contract so that we could not get the subsidy they promised. One Foxconn worker said they quarantined us but don't provide food.
One employee who recently started working at the Zhengzhou plant said BBC workers were protesting because Foxconn had changed the contract they promised. Some newly recruited workers feared getting Covid from staff who had been there during the outbreak.
He said there was a heavy police deployment to the plant on Wednesday morning. Crowds of police were also seen in livestreamed videos.
Another newly recruited employee told the BBC he saw a man with blood over his head lying on the ground. He said he was not sure what reason why people are protesting but they are mixing us new workers with old workers who are Covid positive.